So I have been wanting to buy this table tripod for a while now but for some reason, I just never got around to it. But a recent sale on Shopee prompted me to take action, I mean since it's cheap, why not?
I need the tripod to record my art videos. I have a YT channel and though I am not active, I do want to record my drawing, sketching videos and post them on my channel. However, I am not happy with the quality of the videos mainly because
bad lighting
bad camera placement
I am inept at photography or videography.
So I figured perhaps with this tripod the quality could be improved somewhat, fingers crossed.
Here's one of my videos and you would see what I meant…and give me a follow if you want to 😘
Unboxing the Tripod
It took 5 days for the tripod to arrive which was mehh…considering it was 'shipped' from Shah Alam, roughly 20KM from where I am staying. Why took so long? 😒
But I am quite happy with the overall packaging. It was wrapped securely with bubble wraps and boxes and nothing was dented, broken, or missing.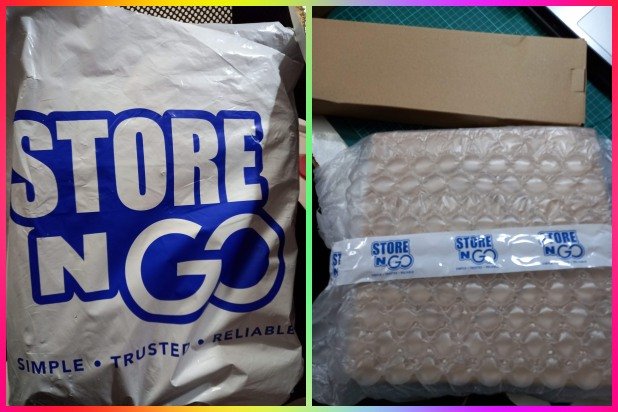 I unwrapped all the parts and hmmm…I need to figure out how to assemble the thing on my own since no instruction manual was included. I am dumb at assembling things and such tasks are usually done by my husband. My mind just goes off somewhere else whenever assembling is required.

But after fumbling with the parts for a good 5 minutes, I managed to assemble the ring light and the tripod stand gasp!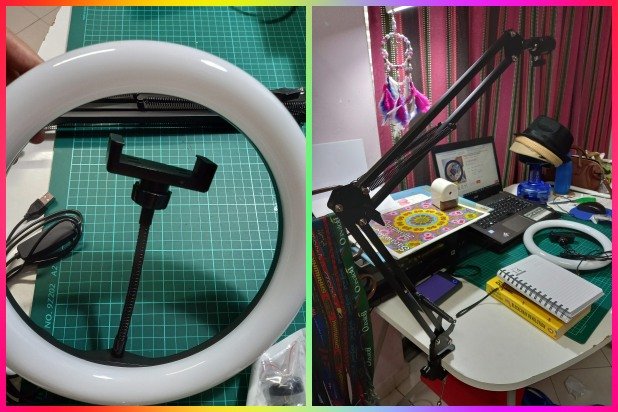 I struggled a bit in attaching the light onto the stand. I had to be careful or I might drop the light and broke it. But phewww…after several tries it was securely attached to the rotation head on the stand.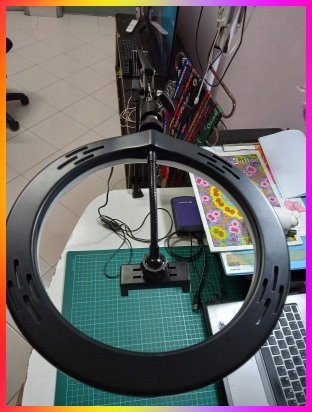 Here's the coolest thing. Being a total noob I didn't realize that the light has 3 different modes – white light, warm light, and warm yellow light. So I could change the modes using this cool USB switch connected to my laptop. And guess what, I can adjust the brightness levels, not one, not two, not three, but 10 freaking brightness levels! How cool is that?
It includes one Bluetooth shutter but I haven't tried that one yet because I was too excited and couldn't wait to write this review 😏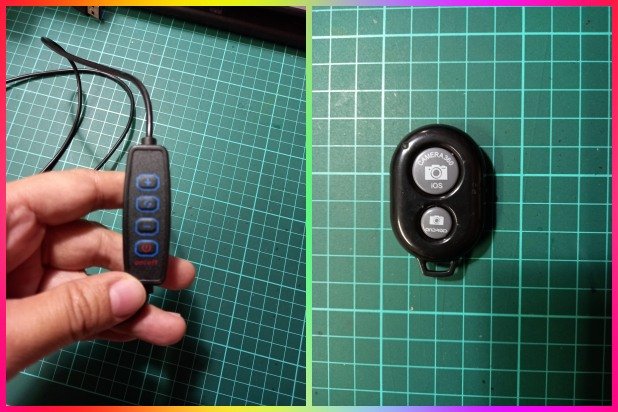 And voila!
Oh I forgot to mention that the stand is clipped to my desk. I have a small workspace so this type of tripod is so much suitable for me. Whenever unused I just retract it to the side. Oh…and yes if you noticed, I have my marathon medals in the picture too LOL. I got all medals (12 in all, I think) accomplishing virtual marathons throughout 2021. But that's a story for another post in the future 😁.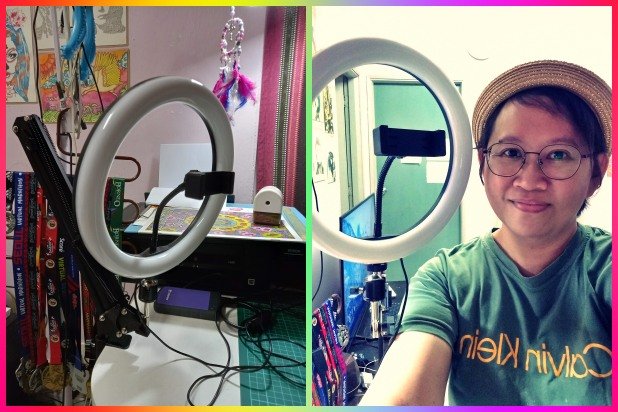 So that's all for now. I look forward to recording videos using this brand-new tripod. I am currently working on my second NFT collection and hopefully, I can capture videos of my drawing process 😃
Thank you for visiting and reading my post. I hope you like it!
Note: This post was originally posted on my HIVE blog.