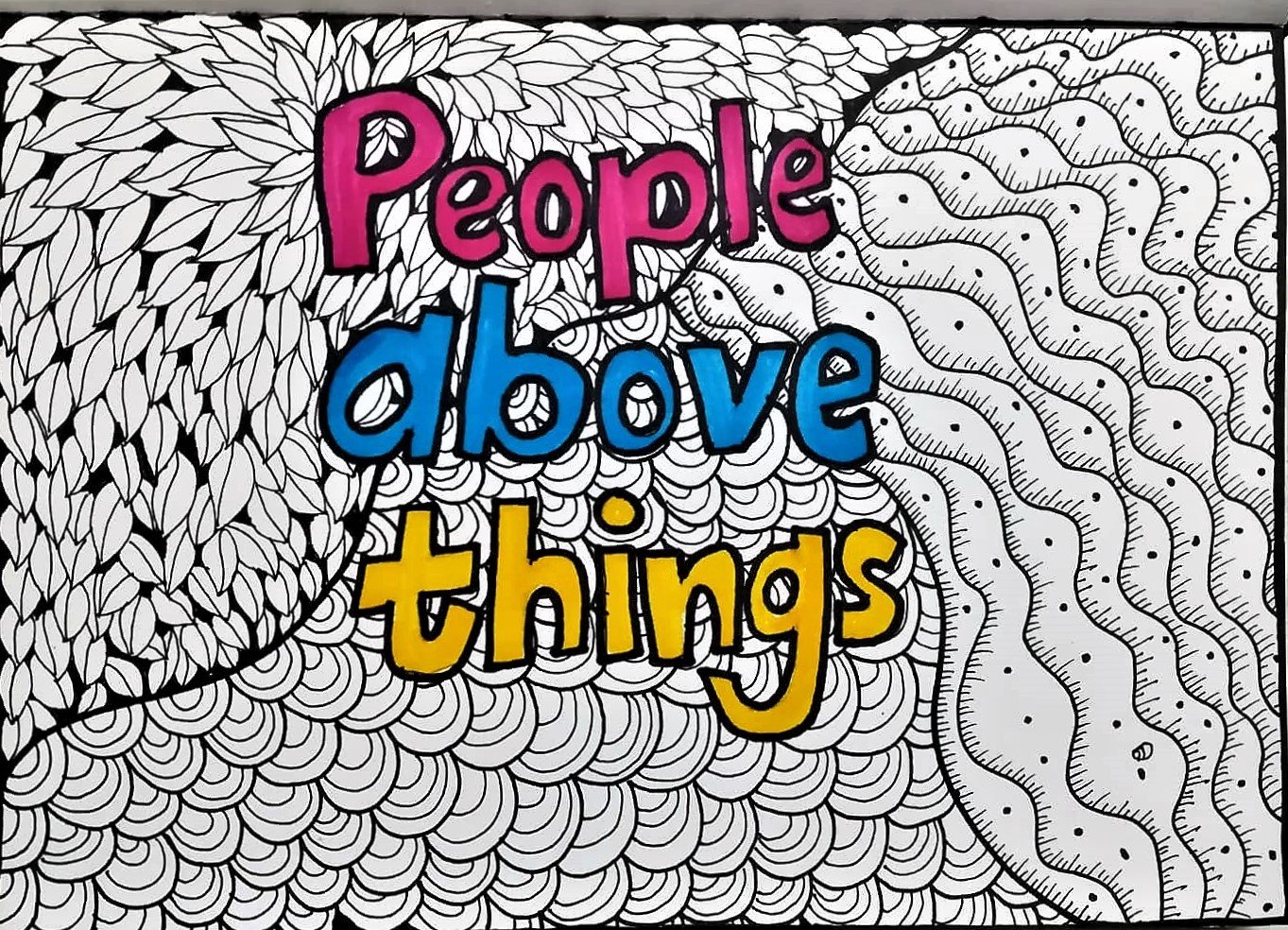 "People Above Things"
People above things. This sentence keeps on playing on my mind throughout this evening. I think it begs to be put down on paper in some form of art. Today is Sunday and Sunday is the busiest day of my week. We have a church service from mid-morning until the afternoon. After the service we proceeds for lunch and sometimes we go for a bit of shopping or just go somewhere for a bit of fun. So as you can see, lesser time to devote to art.
So today, I decided to use this short sentence in my doodle. Nothing fancy for today but this sentence means a lot to me. You see, in my previous post Time Never Waits, I wrote how we all live in a constant state of frenzy with very little time for ourselves or our family and friends. We often put thingsabove people; above our relationship with our loved ones and those that really matter. These things could be anything – gadgets, jobs, hobbies, whatever. As long as they "take us away" from people, they fall into this category of "things". Without realizing it our self-worth is almost completely tied to these things. We put so much emphasis on these things and sometimes, without realizing it, we might decline requests for help when others were in need.
Our excuses could be like these:
"I can't come over to your place because I have to stay back to finish my work."
"I can't play with you now because I need to watch this TV show."
"I can't help you because I have to do…"
We put our "things" above people's needs because they inconvenienced us. Now I am not saying work is not important etc but what I am trying to say is this:
All of us have a finite time on earth. When we reach the end, we want to be surrounded by our loved ones. The last thing we want is to be surrounded by our lifeless material possessions or achievements. When we are dying all those things will become meaningless.
So, invest our limited time on earth on people, on people who are dear to us. Put people, and relationships above the things that seem to be so important to us now.
Medium used: fine liner, and markers.
The progress photos: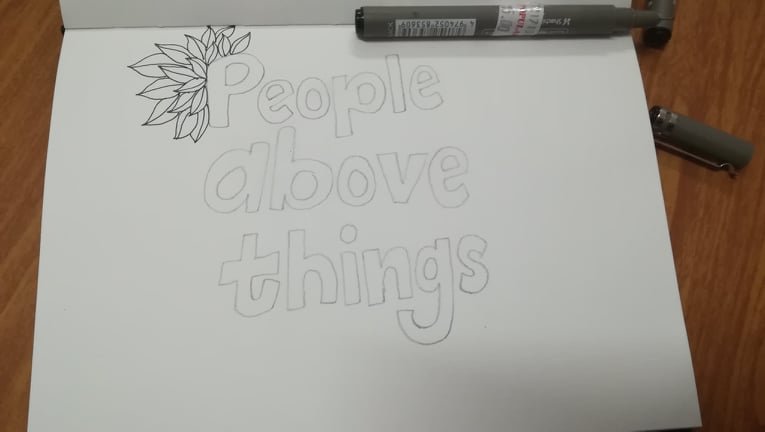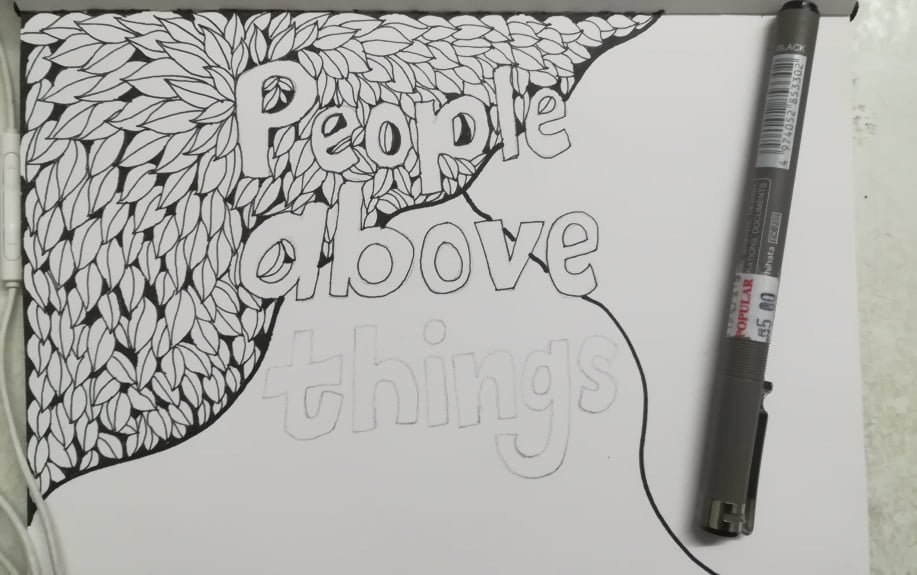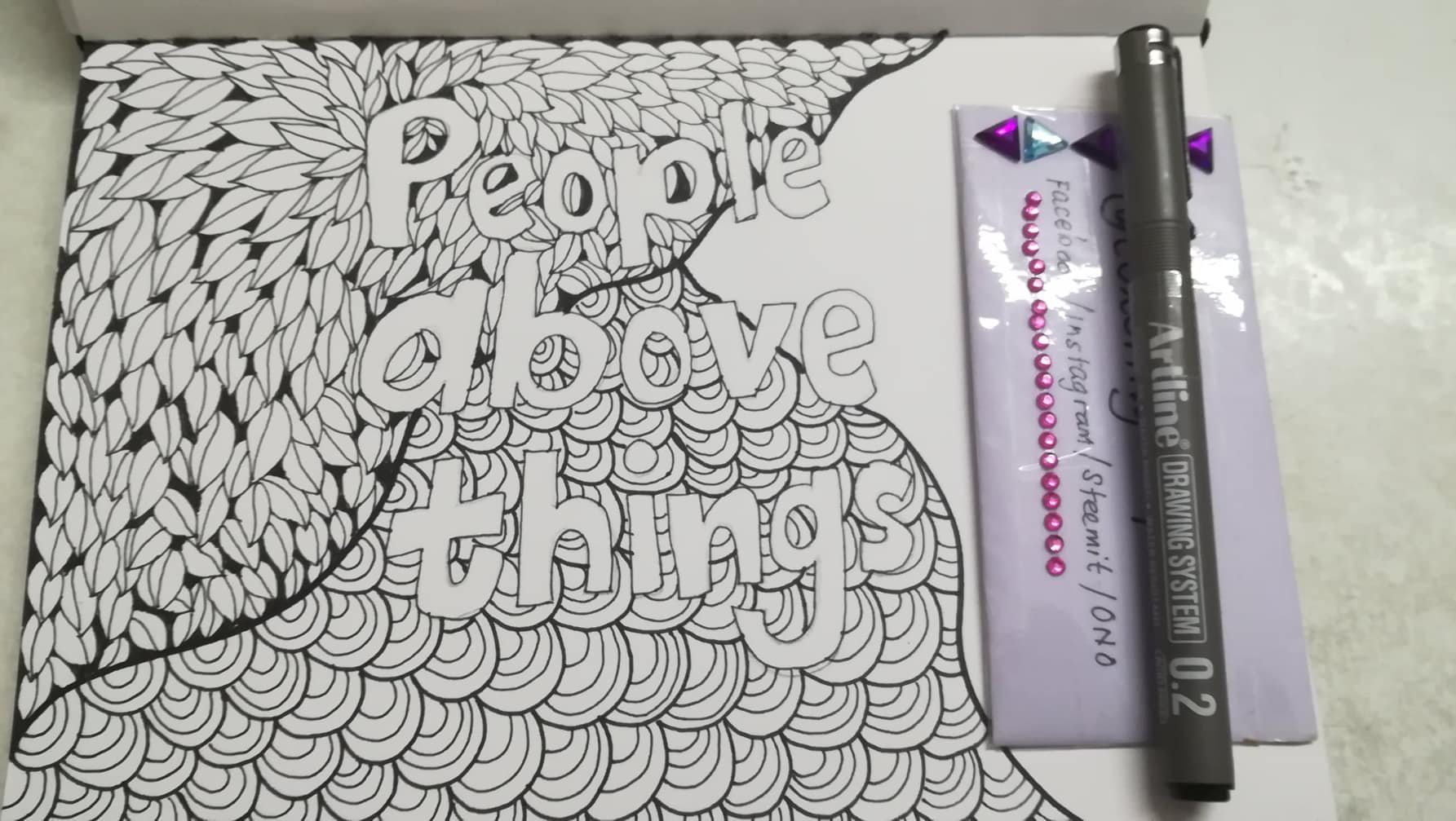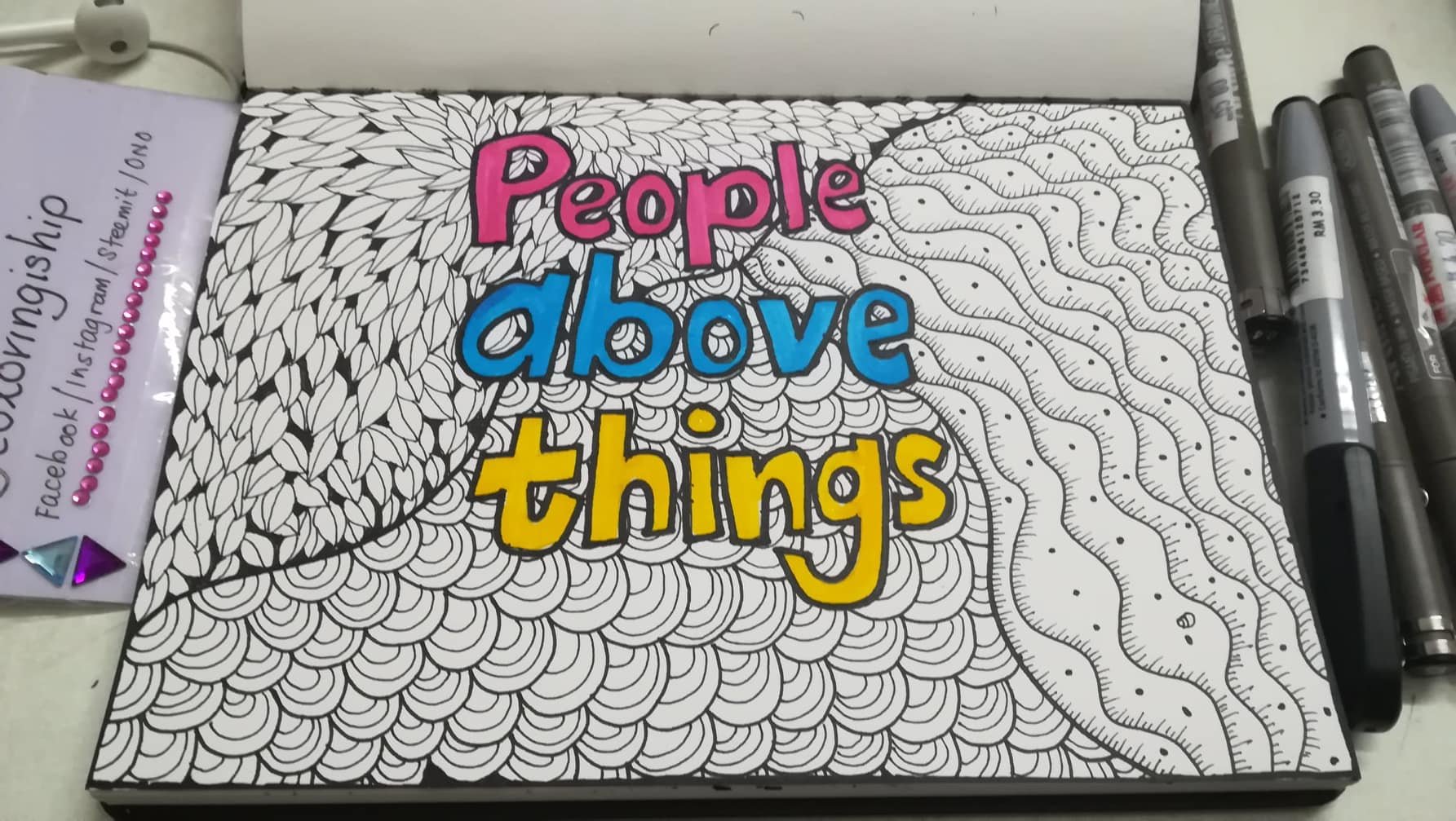 I am selling some of my paintings over on Artfinder. Shipping is FREE worldwide. You can check them out here: ARTFINDER.
My gifts & merchandise available at REDBUBBLE (international), & CreativeUnited (Malaysia).
Thank you!
Please follow and like us: