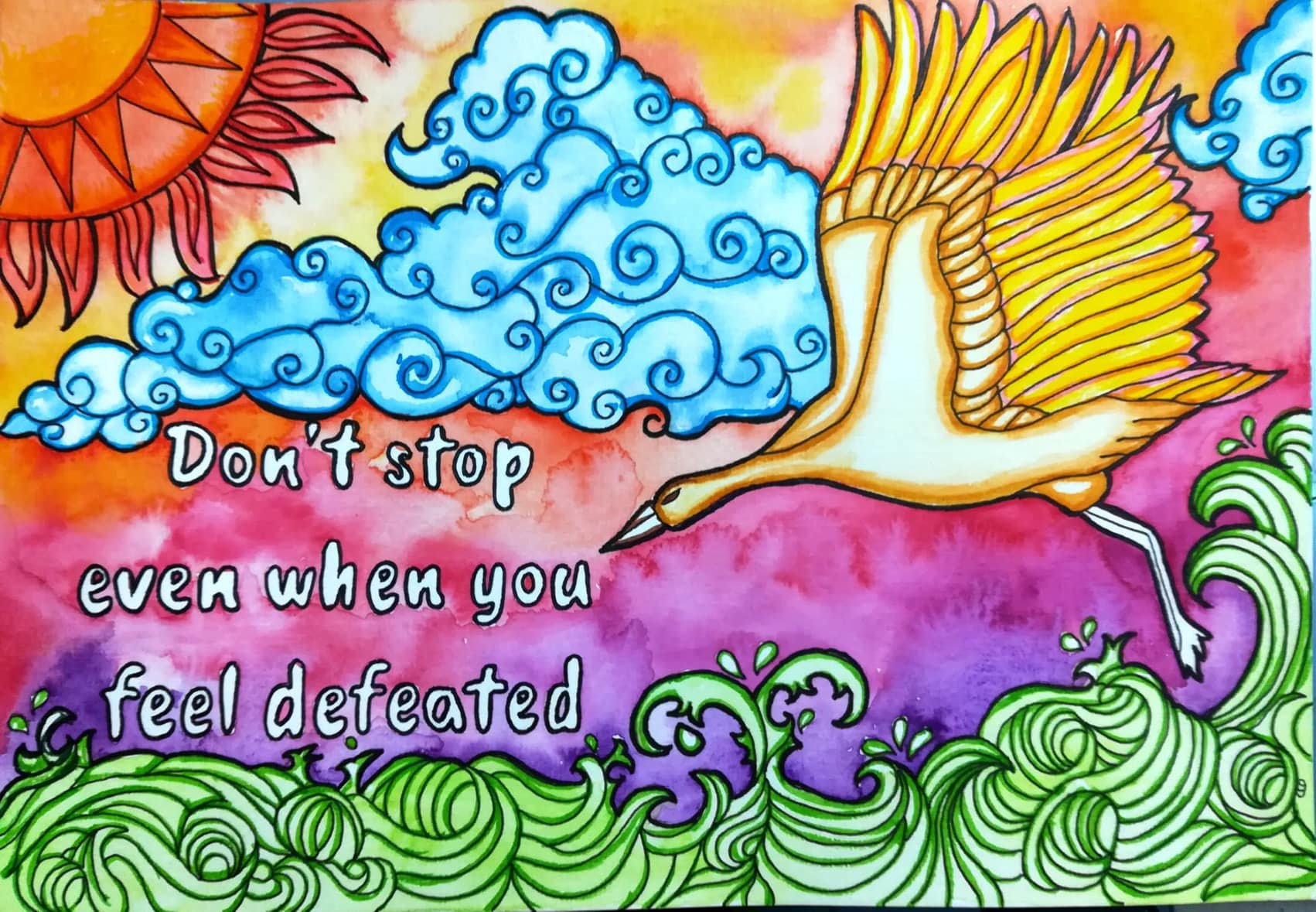 "Don't stop even when you feel defeated."
Another doodle painting from me. This doodle is originally from my Be Encouraged! Motivational Adult Coloring Book. I made this coloring book for myself and the short quotes I included in the book are very meaningful for me. And I knew that if they mean something to me, it will encourage others as well.
Our lives are full of obstacles and they are literally endless. Sometimes I often feel so discouraged that all I wanted to do is to crawl somewhere and disappear forever. It sounds suicidal but it's true. It's hard to be positive when you exhausted all your resources – energy, time, money. Personally, 2017 was a bad year for me and this year is not much different though things are more stable. The things that strengthened me the most is my faith in God. When prayers failed me, I cling to my faith and the promises of God, that He will provide for a way out. And despite my negative thinking and discouragement, God did answer my prayers and provide for my needs. The key to it is to keep going, one step at a time, one day at a time, trust in God and to count my blessings.
Medium used: fine liner, marker, watercolors, and watercolor markers to make it more vibrant.
The progress photos: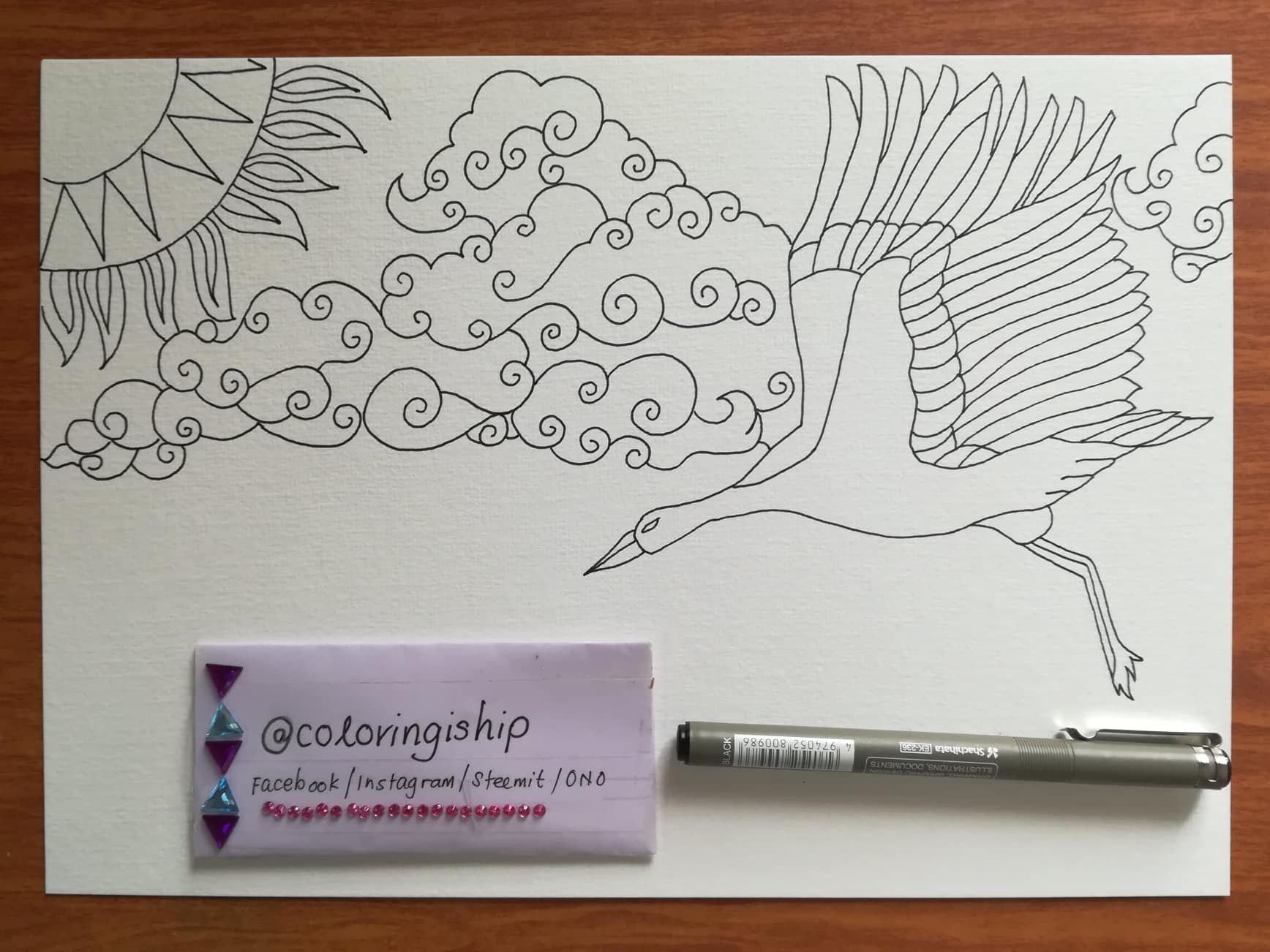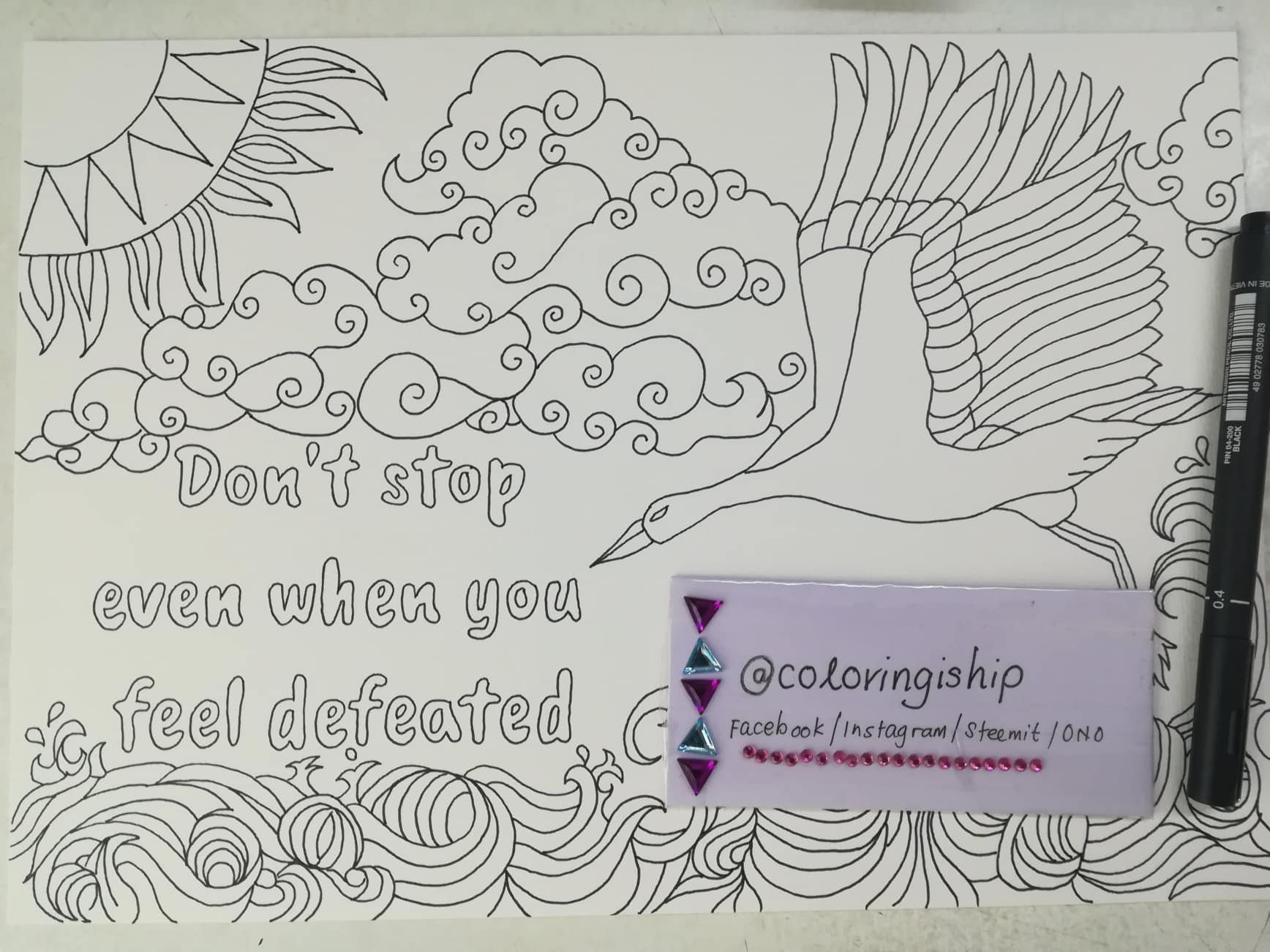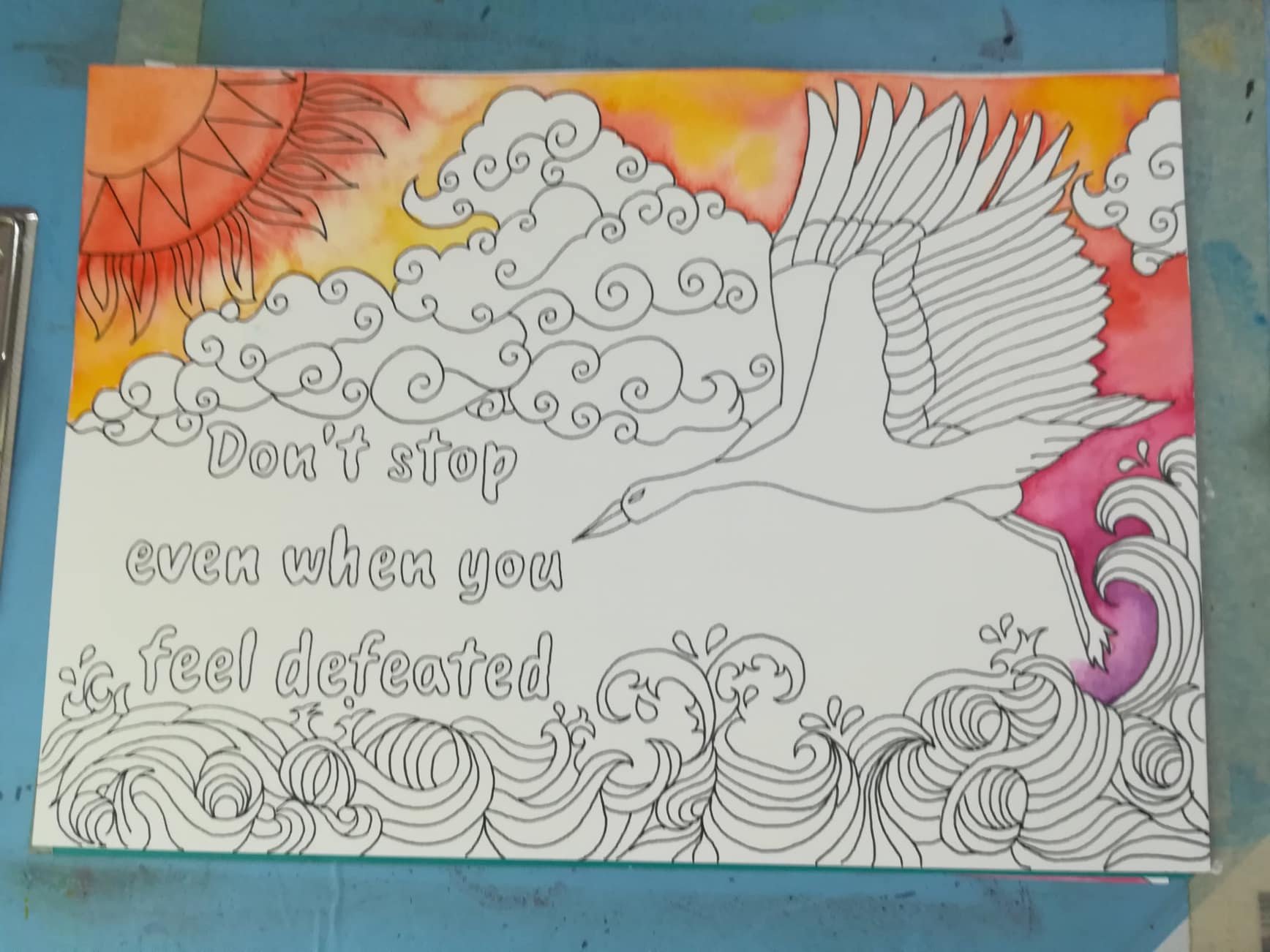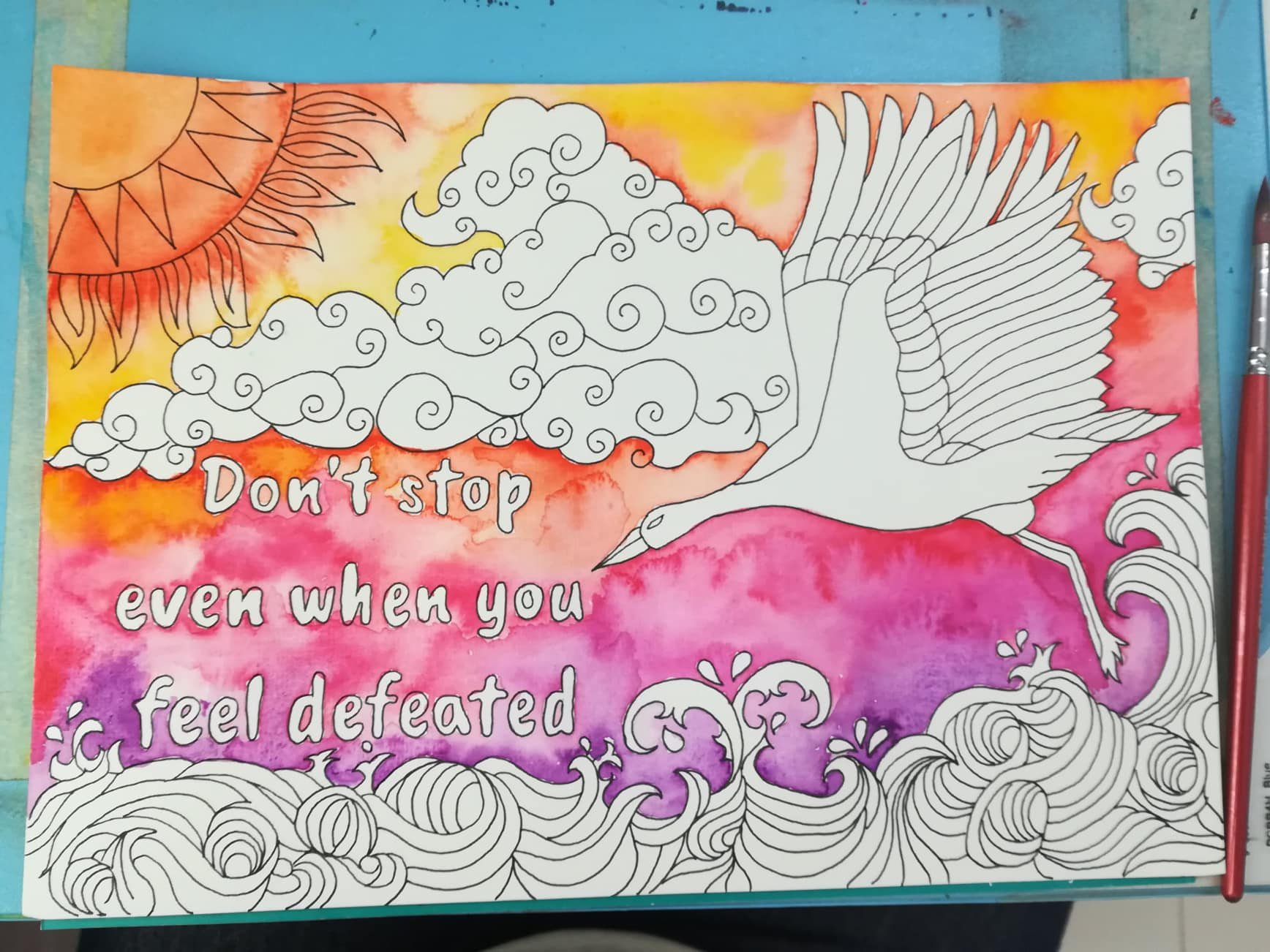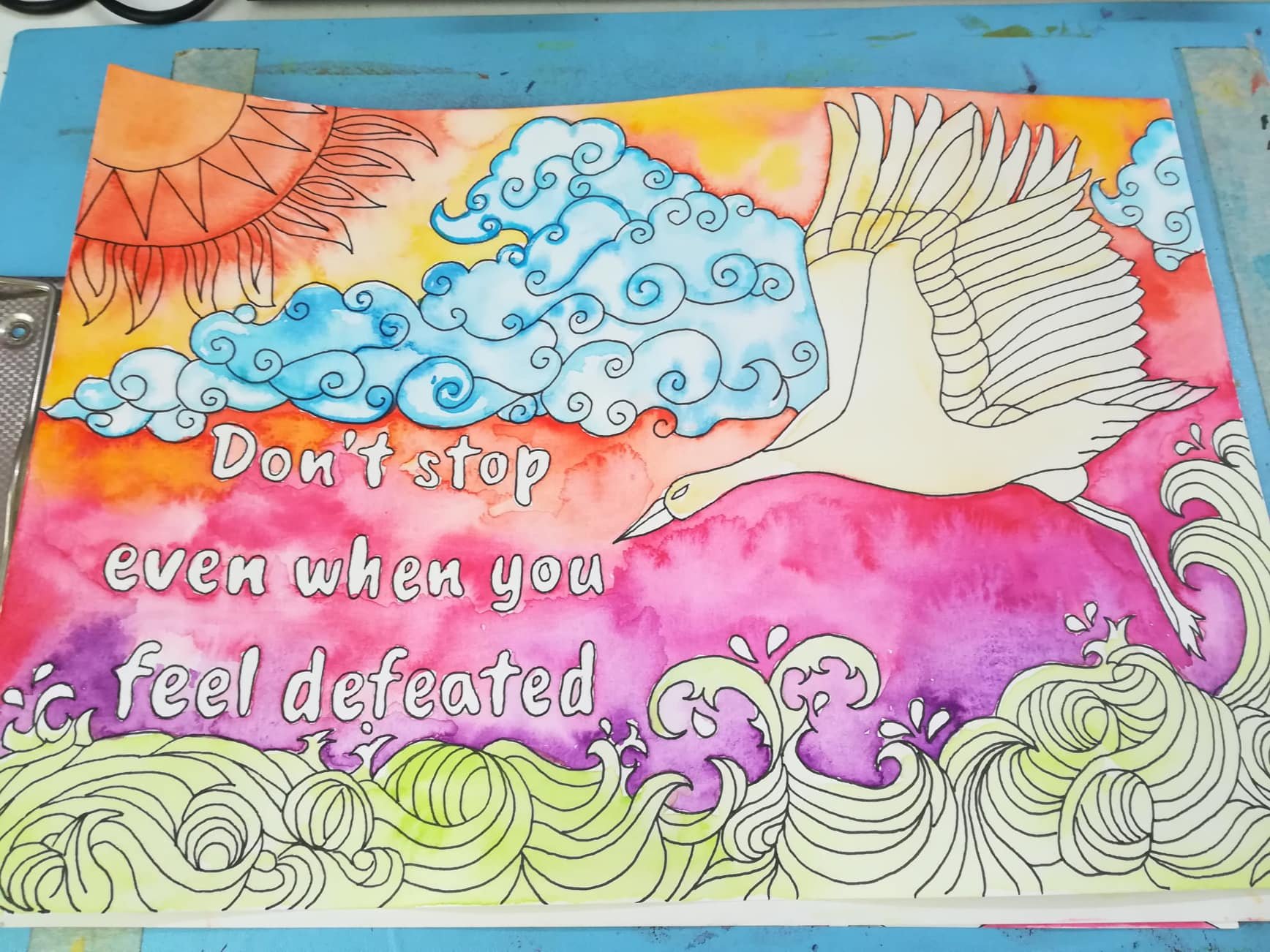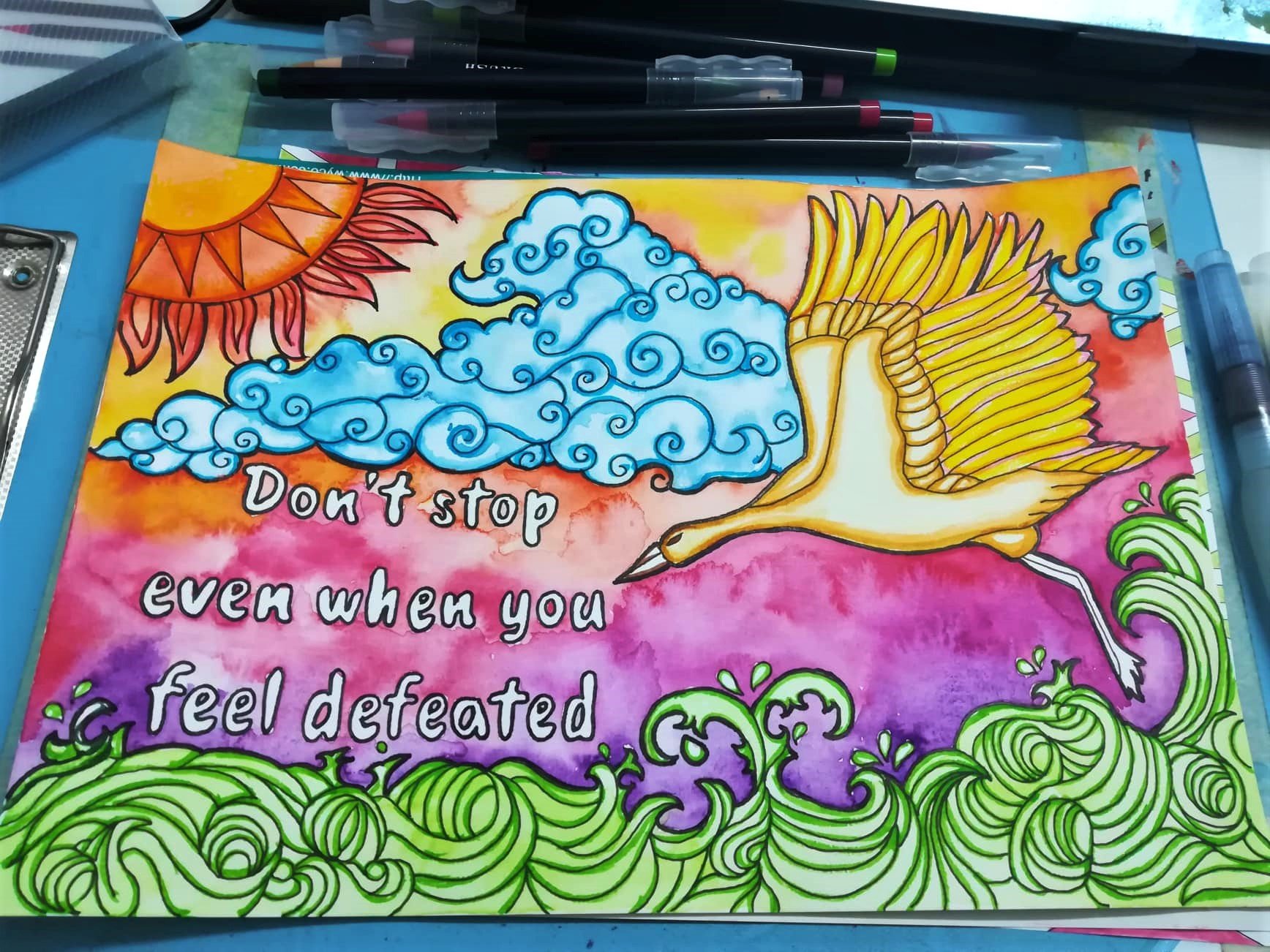 I am selling some of my paintings over on Artfinder. Shipping is FREE worldwide. You can check them out here: ARTFINDER.
My gifts & merchandise available at REDBUBBLE (international), & CreativeUnited (Malaysia).
Thank you!
Please follow and like us: