Hi, all…I haven't post anything here for the past week because I was on holiday. Yes! Three weeks of school holiday started last week. My family and I made arrangements to visit my in-laws in Kota Kinabalu, Sabah. This trip was our first since the pandemic began. So we were very excited, but I was concerned about the increasing Covid-19 cases in the country. Omicron is spreading like wildfire in the community. Those infected would start to show symptoms 2 to 3 days after being infected. My main concern was about the place of quarantine. What if we were infected, and where would we stay throughout the quarantine? We certainly couldn't stay with my in-laws and risk infecting them too. We obviously couldn't cancel the trip. So the best thing we could do was take some precautionary measures and hope for the best. I knew it was overkill, but we decided to wear face shields on top of face masks while traveling on the plane. It was stuffy and hot, but we bore with it for several hours until we touched down in Kota Kinabalu. However, my husband decided to take off his because he had difficulty breathing.
Day 1 of Our Trip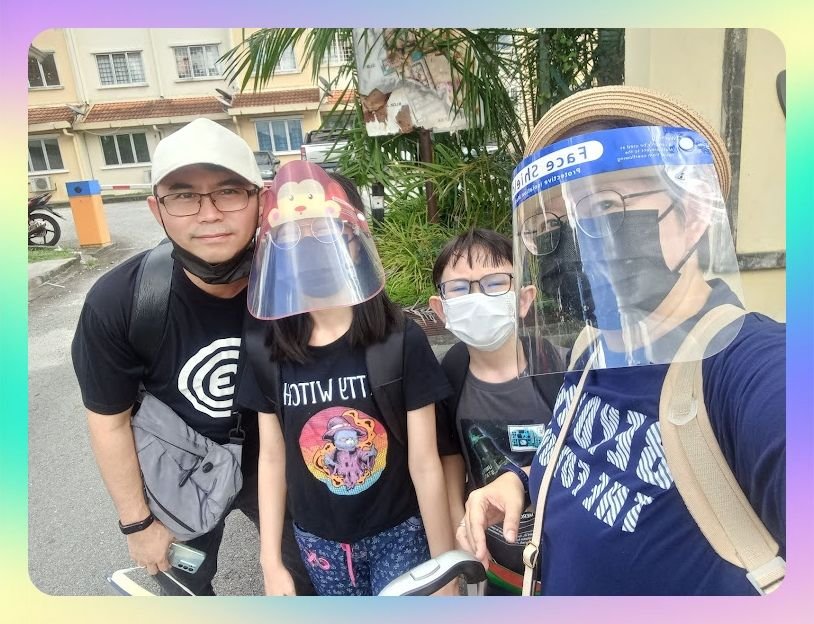 That's us waiting for our Grab ride to the airport.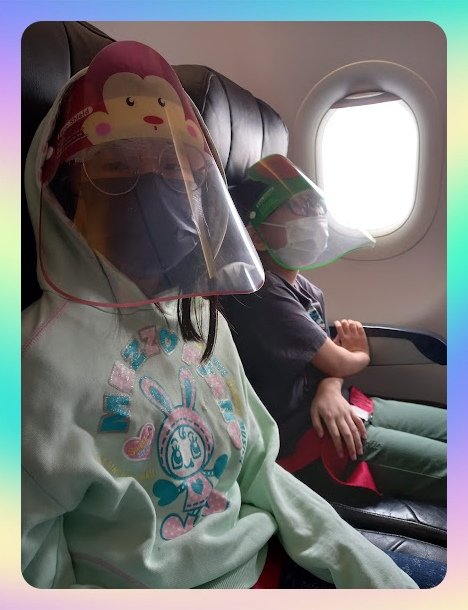 The kids were very cooperative and didn't complain about the face shields though it was pretty uncomfortable.
We were required to fill in the e-health declaration form before departing from Kuala Lumpur. This form is a requirement to enter Sabah and had to be filled truthfully, and declared that you are healthy and not sick with Covid19 symptoms before departing to Sabah.
Our flight was scheduled to depart at 5.30pm on 25 February 2022. The journey took 2 hours and 40 minutes, and we landed at KK International Airport at 8.15pm. We had made a hotel room booking before our trip, and we checked in to Hotel N5 to rest for the night.
Day 2 to Day 4 Of Our Trip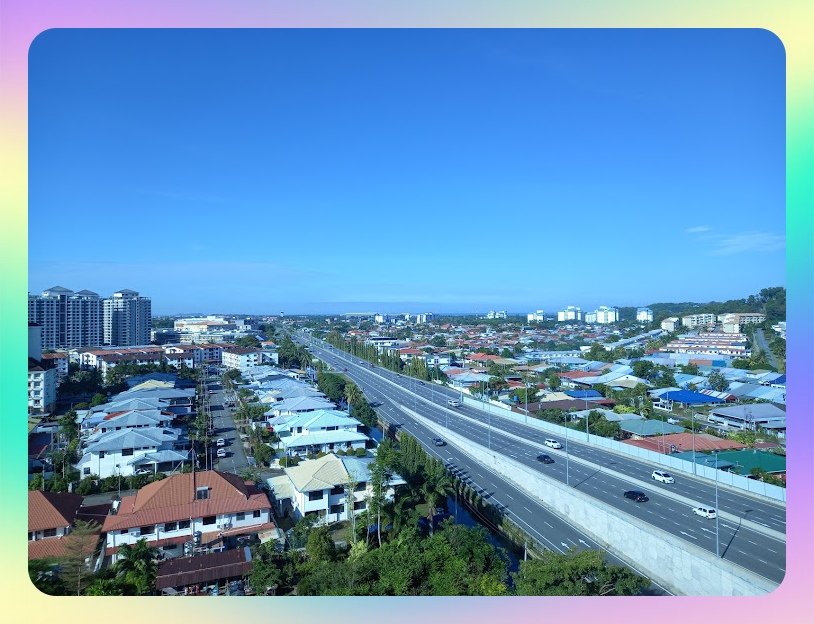 The view from our hotel room. We were staying on the 9th floor. If you look closely, you can see the South China Sea in the distance and Gaya Island on the left side.
We planned to stay at the hotel for a couple of nights, but we had to extend our stay another night due to some unforeseen circumstances. We didn't do a lot of sightseeing for the first couple of days other than visiting my in-laws, my husband's alma mater, and just drove around KK city. We dared not risk going to the malls or any crowded places because of the skyrocketing Covid19 cases. It may seem like a boring holiday, but for a chance, I had a very relaxing time, not doing much of anything like housework or tedious chores. I even took naps in the afternoons and just chilled with the kids.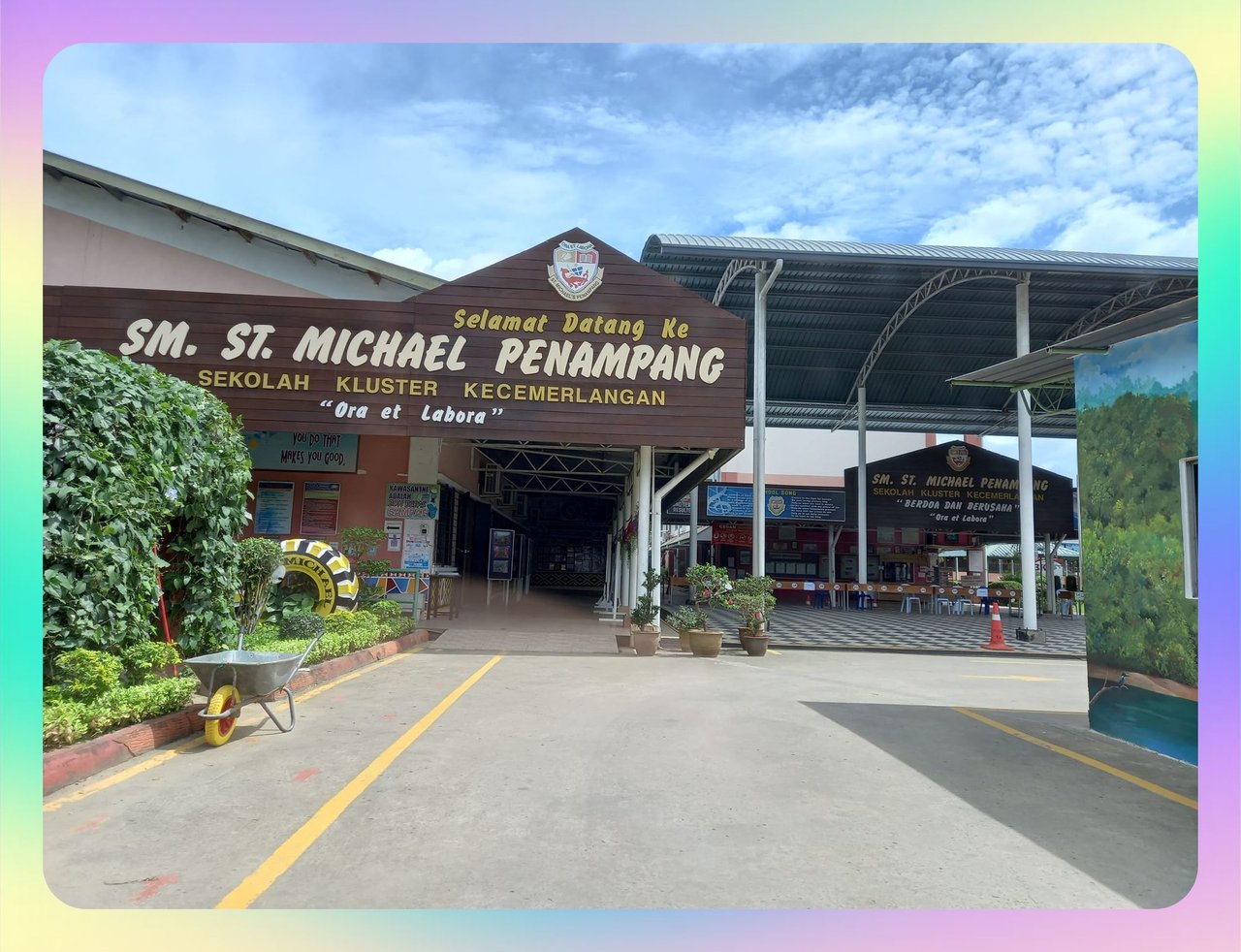 Sekolah Menengah St. Michael, Penampang (St. Michael Secondary School/High School). My husband's alma mater. It was established by Catholic missionaries around 1890. And among its notable alumni were Tan Sri Bernard Dompok, former Sabah Chief Minister, and Stacy, a well-known Malaysian singer.
We checked out from the hotel on Tuesday morning (1 March). Originally we planned to bring my mother-in-law to visit my husband's relatives in Ranau, but we changed our mind. We didn't want to expose my feeble mother-in-law to the crowd and risk catching Covid19. I know we may be paranoid, but it was a risk not worth taking.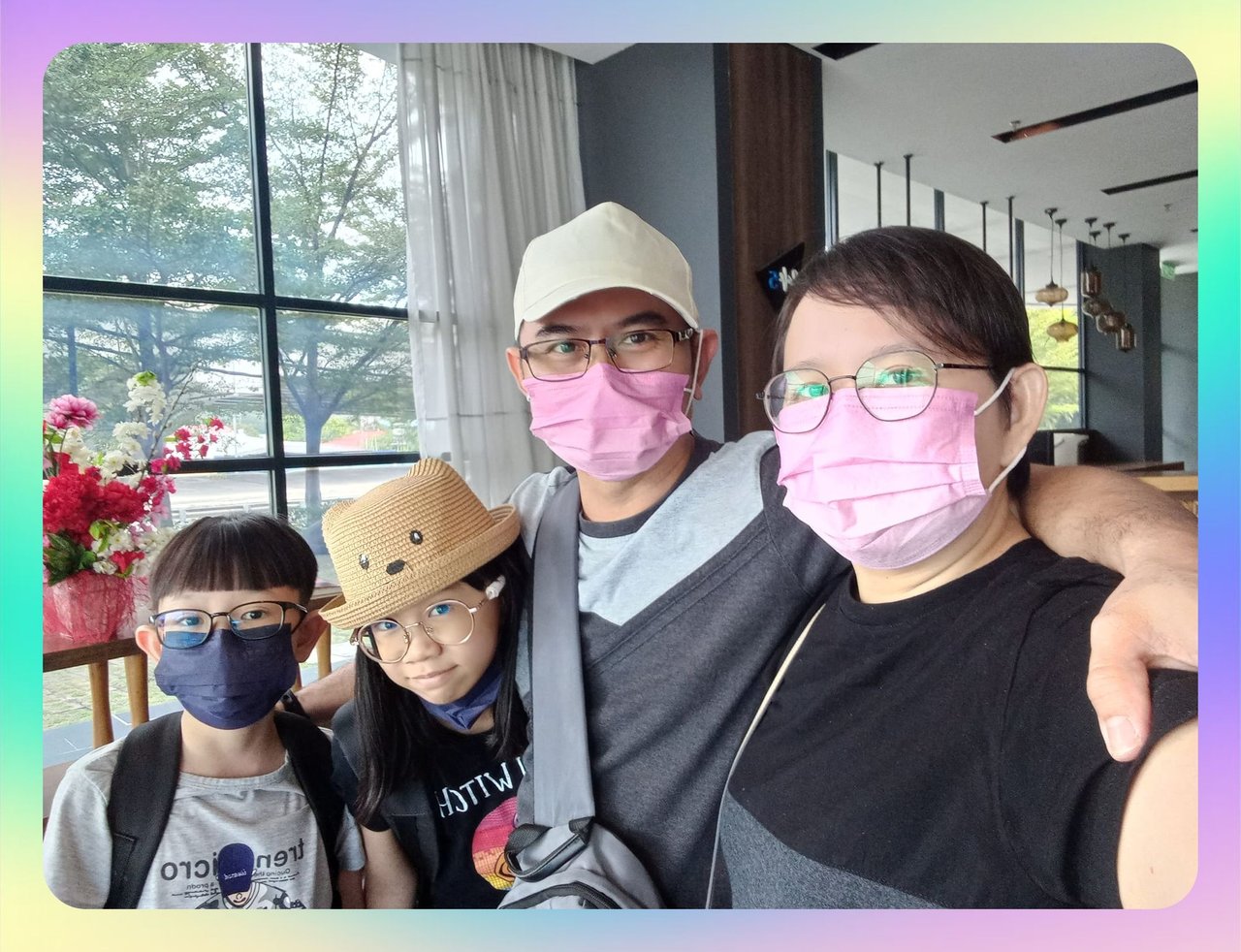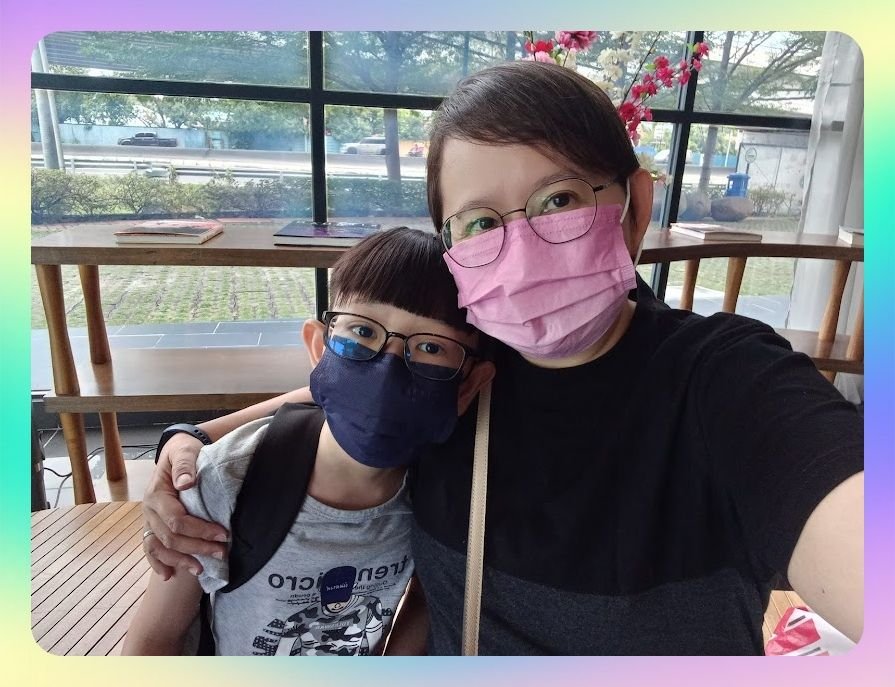 Taking photos at Hotel N5's lobby on the day we checked out.
Day 5 Of Our Trip
So, where did we head to after checking out from the hotel? Well, since we canceled our Ranau trip, we decided to bring my mother-in-law for a short staycation in KK City. I made a 4 days/3 nights booking for a studio apartment at Sutera Avenue. We chose this place because it was the cheapest option around the city. The apartment can fit in 6 people, and we can cook and do laundry too! We had been eating out since we arrived several days ago, and honestly, I couldn't bear eating takeouts anymore. The foods were either too greasy or too salty. I am not a very good cook, but I craved home-cooked food, and I didn't mind cooking for everyone.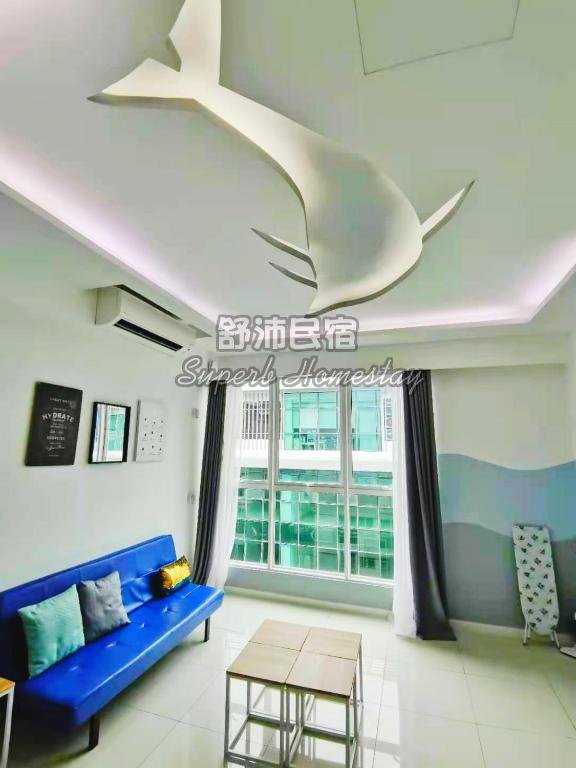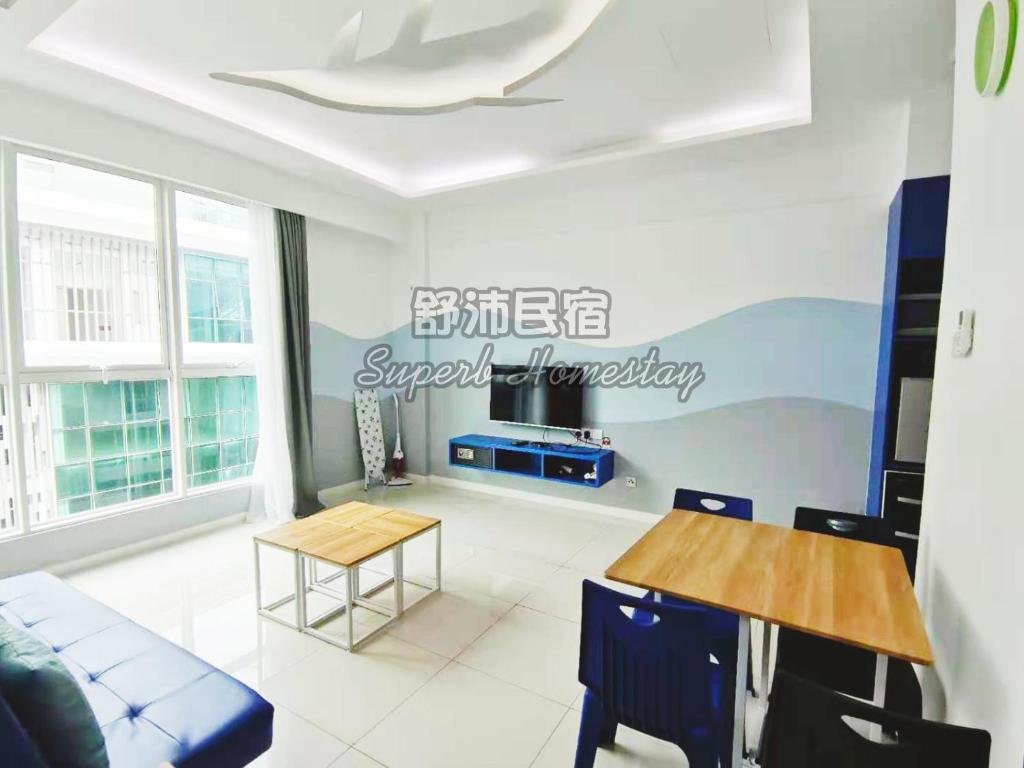 Photos credit to Booking.com
I didn't manage to take pictures of the whole unit so I used these 2 photos from Booking.com. Below are my own photos. There were 2 bedrooms with 3 queen sized beds that could accommodate 6 people.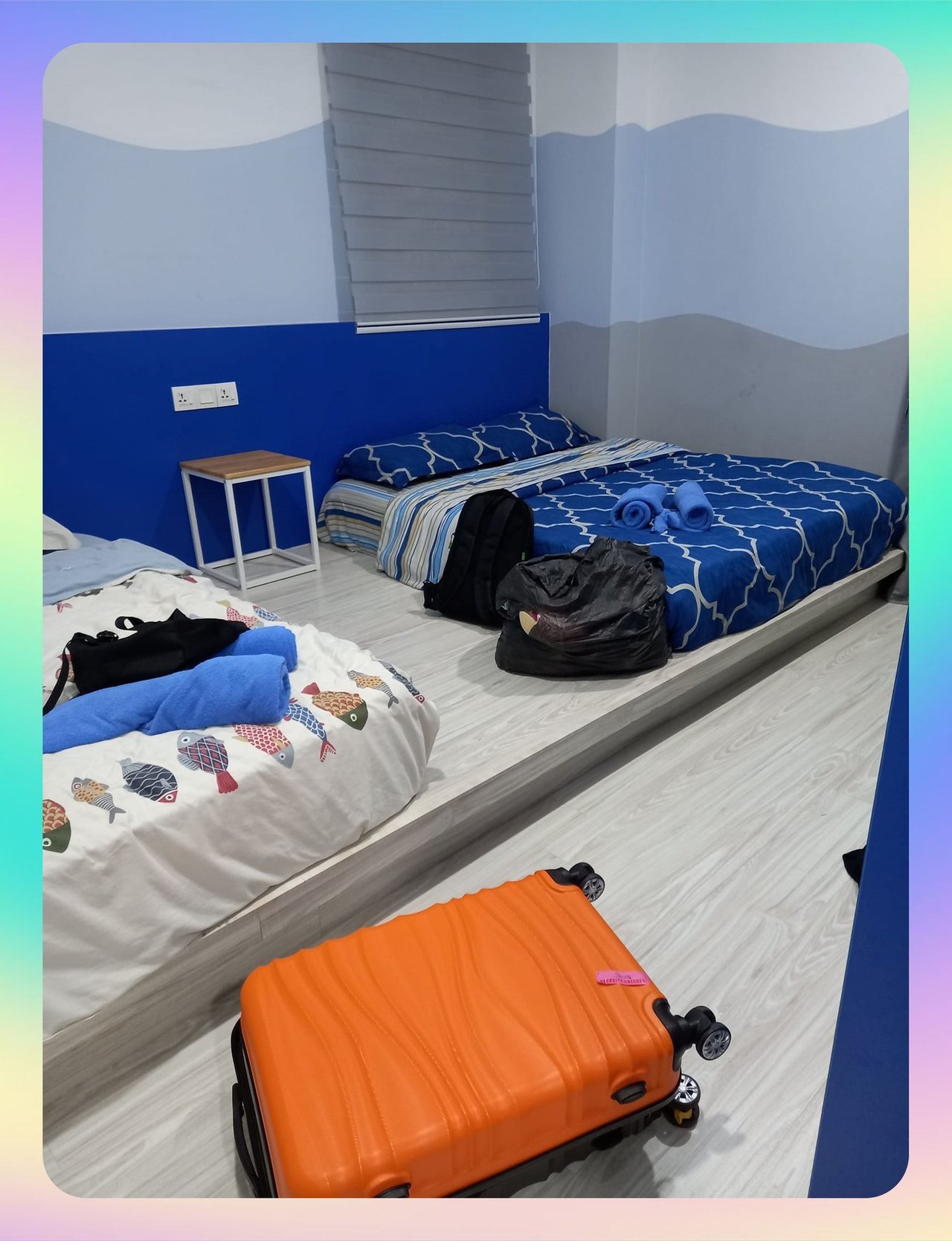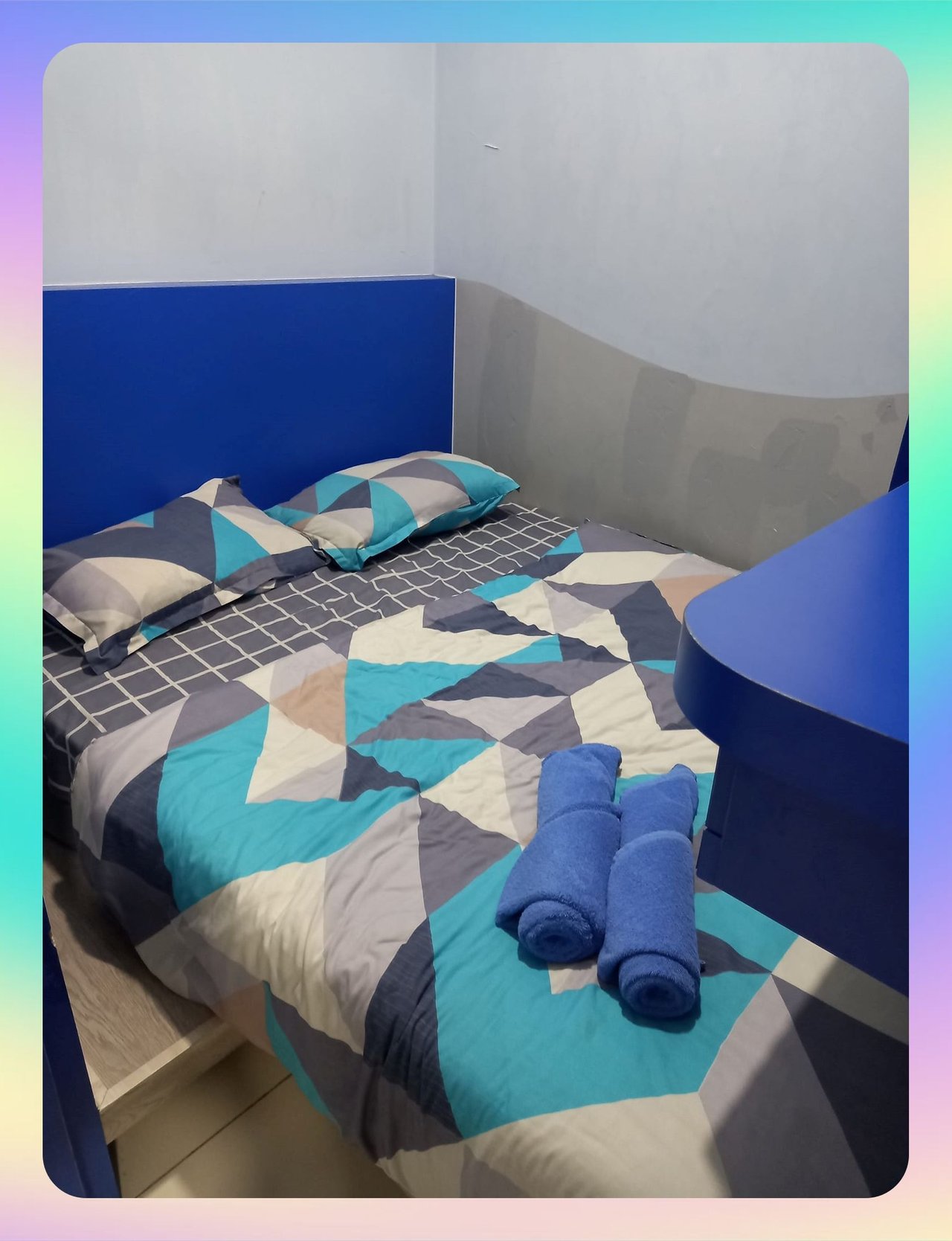 What do you think of the apartment? I freaking love it so much. And of course, the pantry with cooking facilities! See that washing machine/dryer? Since we travel light, we needed to wash our laundry every day. So having this lowly washing machine was a huge blessing for us 😁. I was preparing dinner when I took this photo. And you can see my cooking ingredients and stuff in the picture.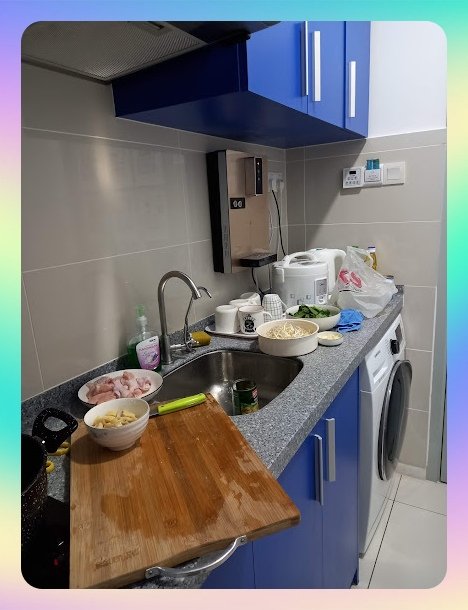 And finally, a picture of the foods I cooked for my family throughout our stay at Sutera Avenue. There weren't fancy, but they were prepared with care and love. We saved some money when we cooked at home, and of course, they were healthier than takeouts.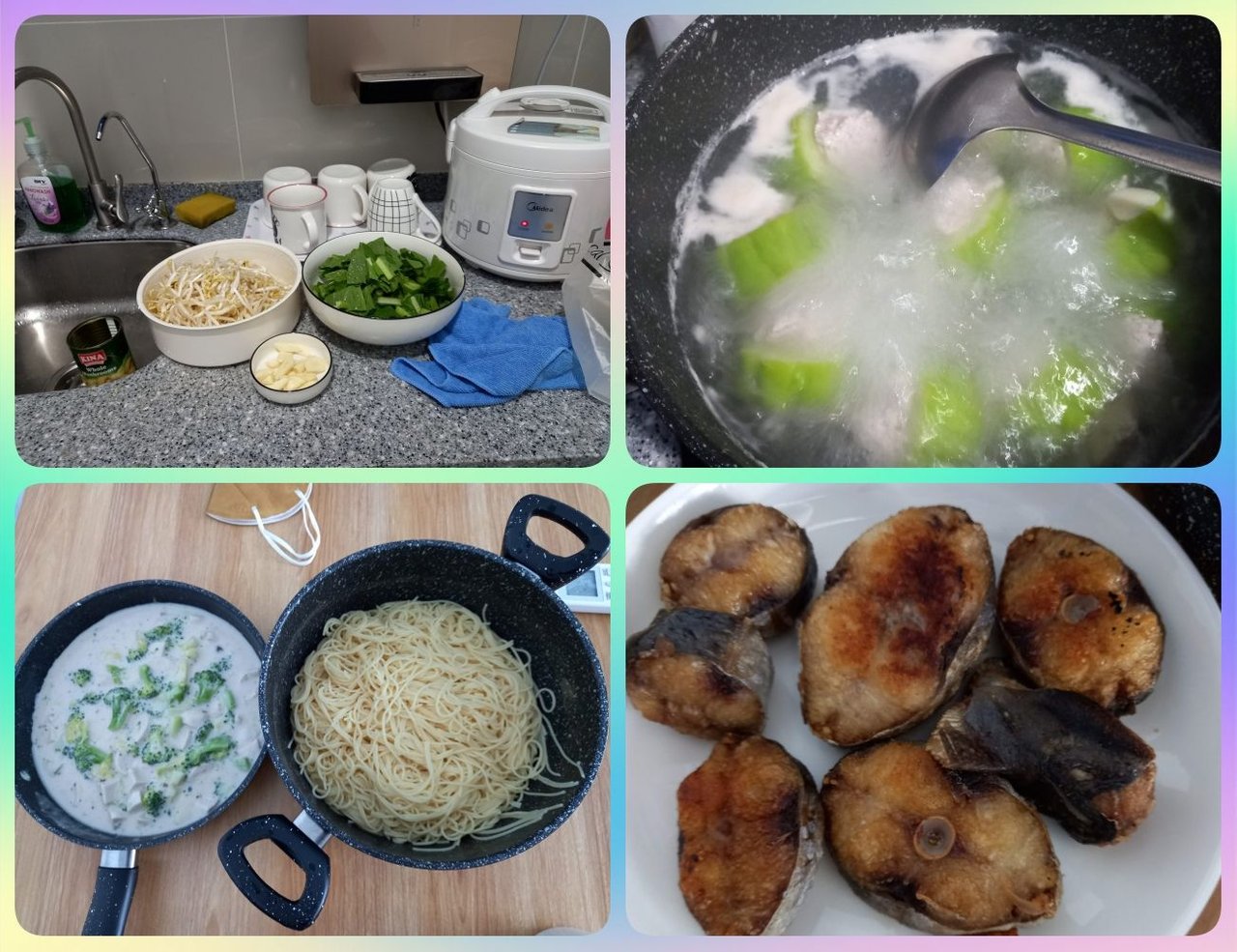 And here is a picture of my husband, mother-in-law, and her sister having dinner while enjoying each other's company.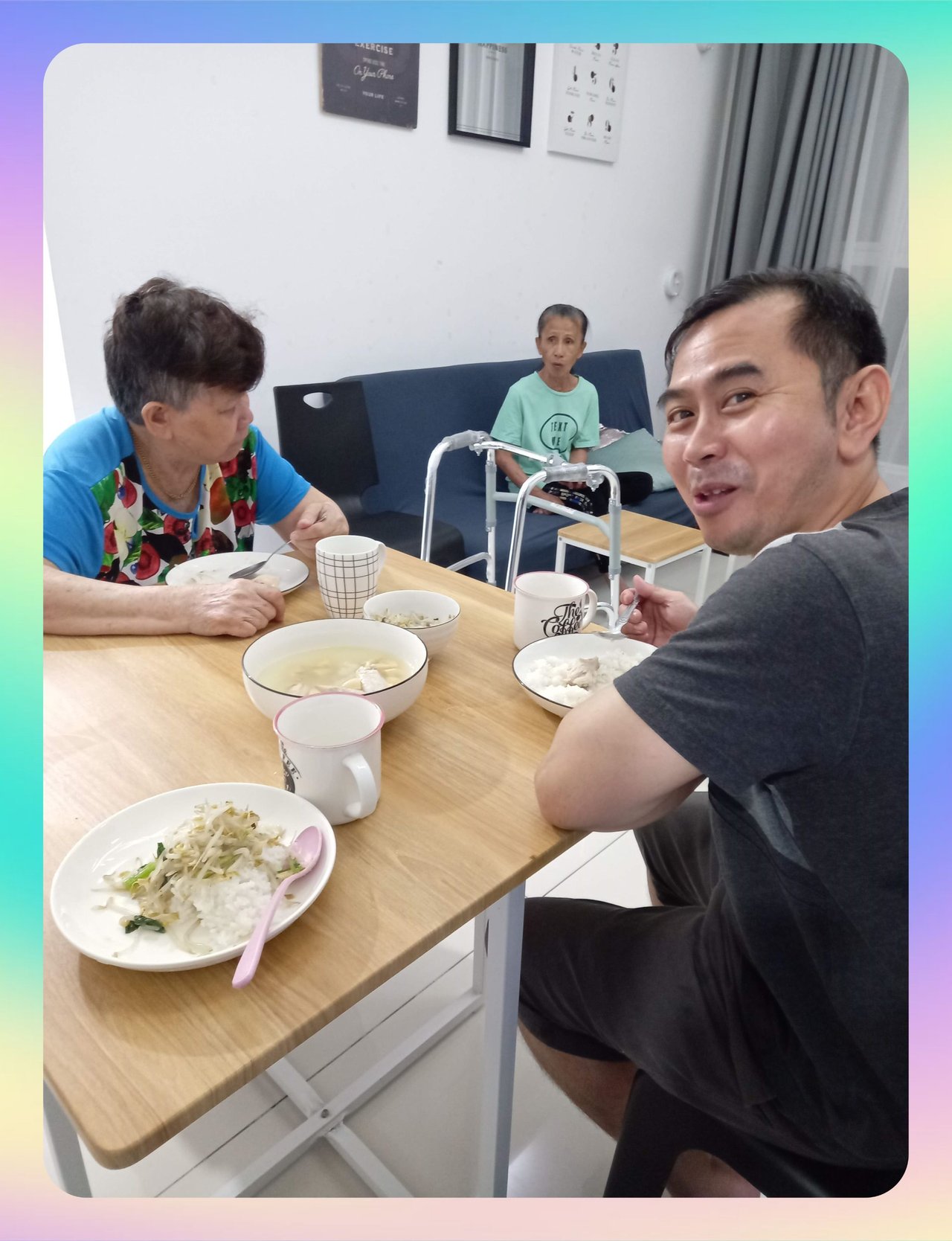 That's it for now. I shall continue with part 2 of our trip in the next post. If you read this far, thank you. I appreciate it so much!
Thank you for visiting and reading my post. I hope you like it!
My First NFT Collection – Stencil 2017 – Is Now Available On OpenSea

Note: This post was originally posted in my Hive blog.