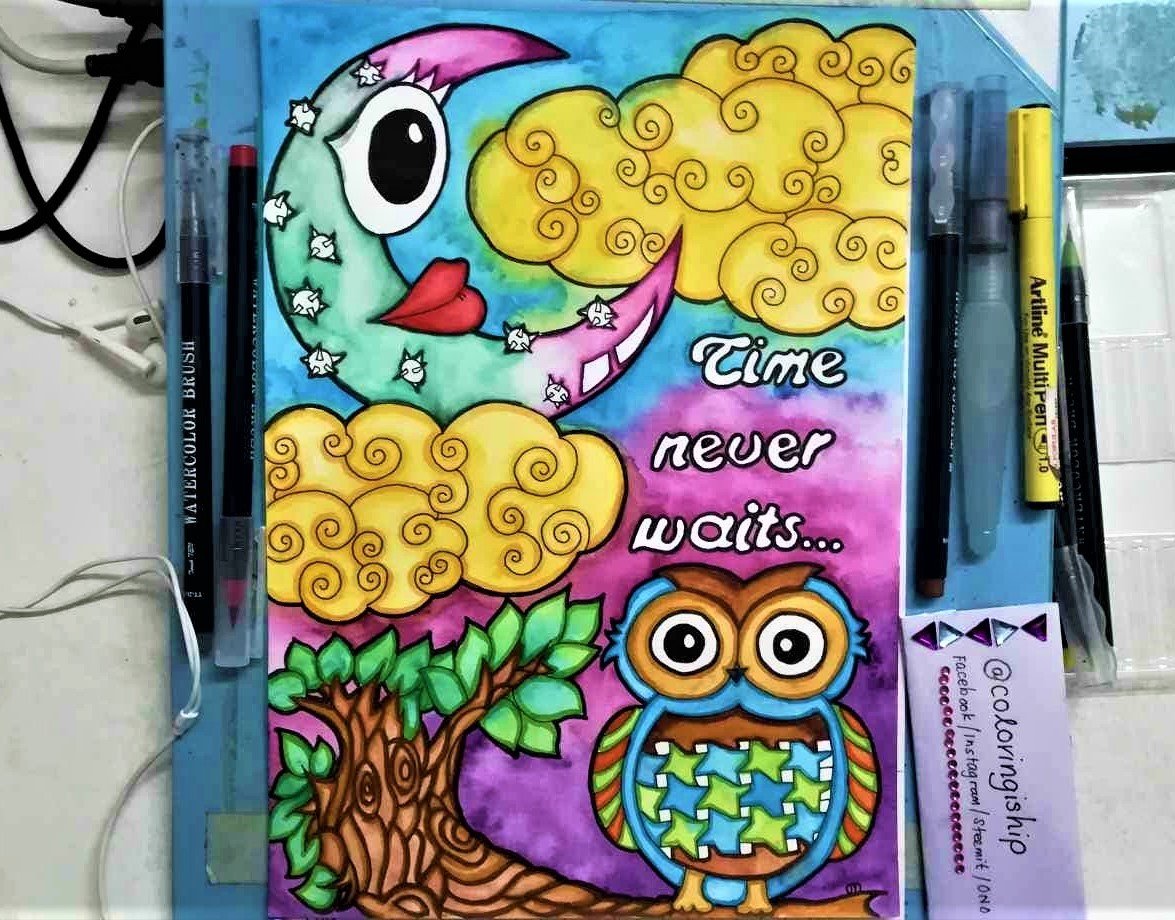 "Time Never Waits"
Nope, it never waits. It just goes on and on with our without you. Time, once it's gone, it's gone, we can never get it back. I often remind myself to appreciate the precious time I have and not to waste it on unnecessary activities. It is so easy to get sucked into mindless, useless time suckers, and neglect the more important things. Time suckers could be anything and I believe everyone has different time suckers. For me, it's watching TV, browsing Facebook, worrying about things I can't control. Now, I am not saying watching TV or Facebook are bad, it's just that I don't think spending so much time doing those are beneficial.
Anyway, this doodle is a page from my Be Encouraged! coloring book. I published this book a couple of years ago and it's available of Amazon if you want to buy a copy 😉
Medium used: fine liner, marker, watercolors, and watercolor markers to make it more vibrant.
The progress photos: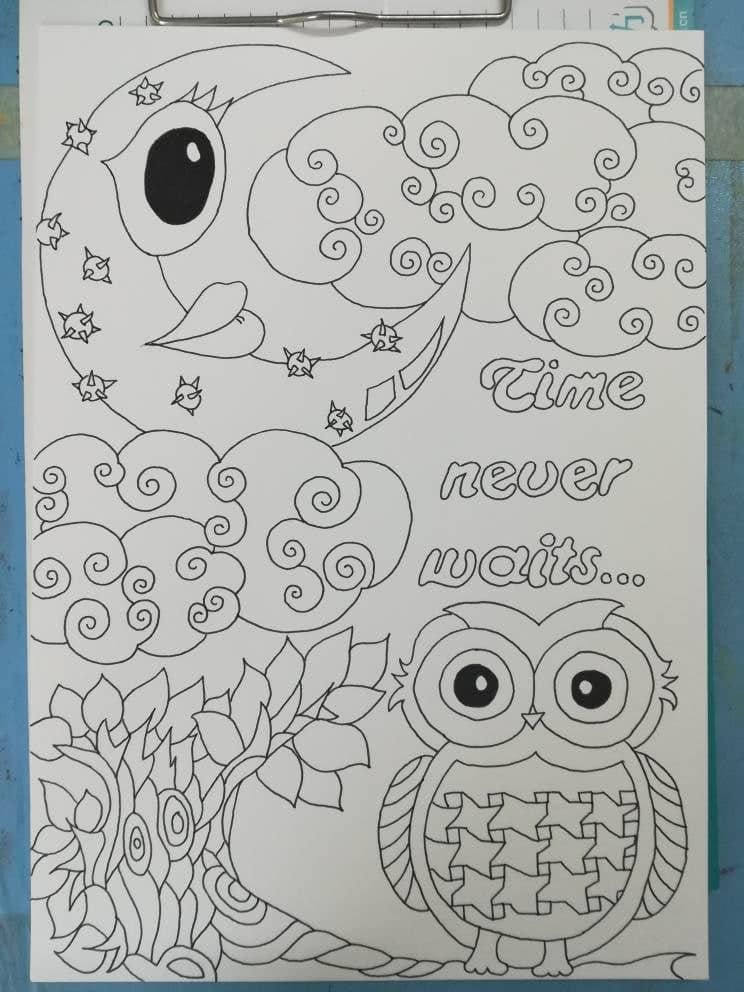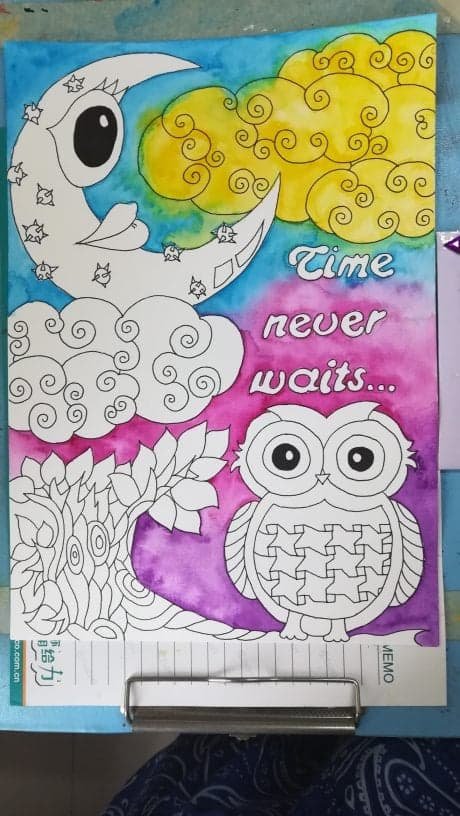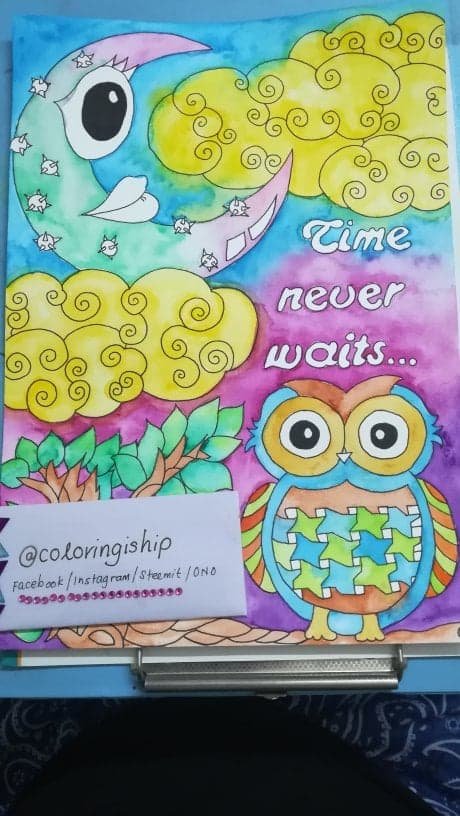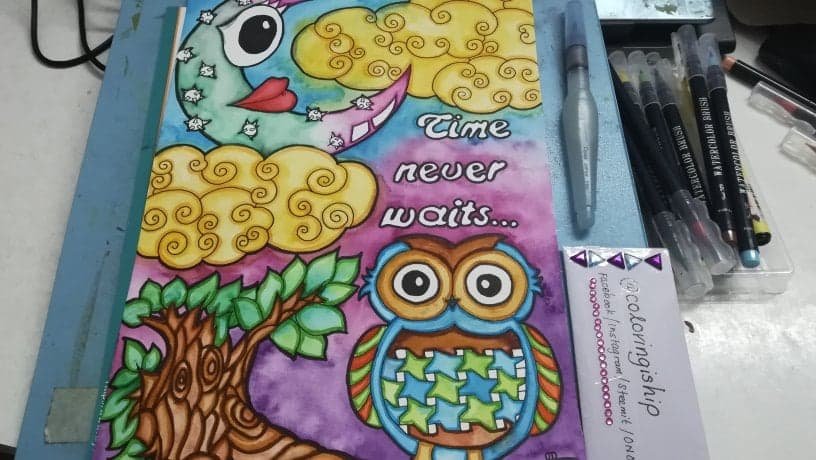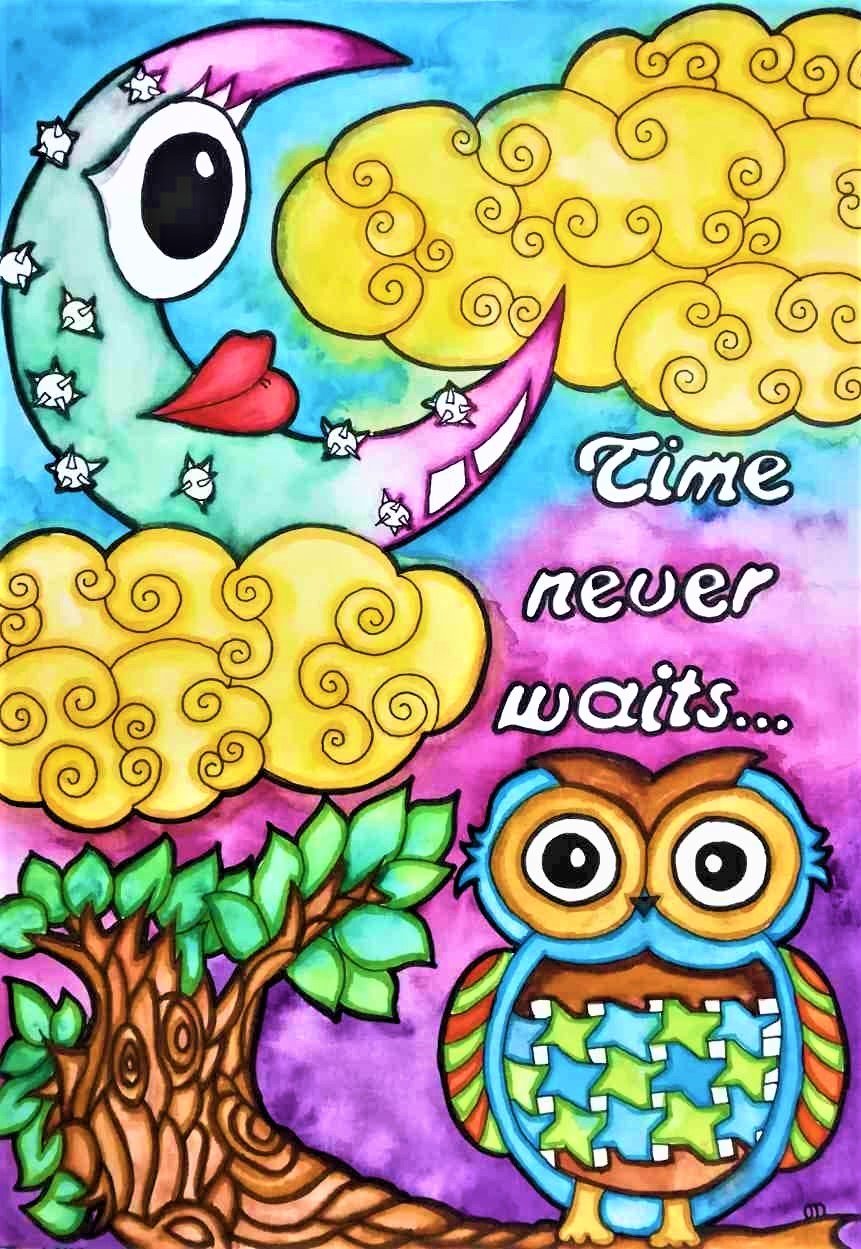 I am selling some of my paintings over on Artfinder. Shipping is FREE worldwide. You can check them out here: ARTFINDER.
My gifts & merchandise available at REDBUBBLE (international), & CreativeUnited (Malaysia).
Thank you!
Please follow and like us: