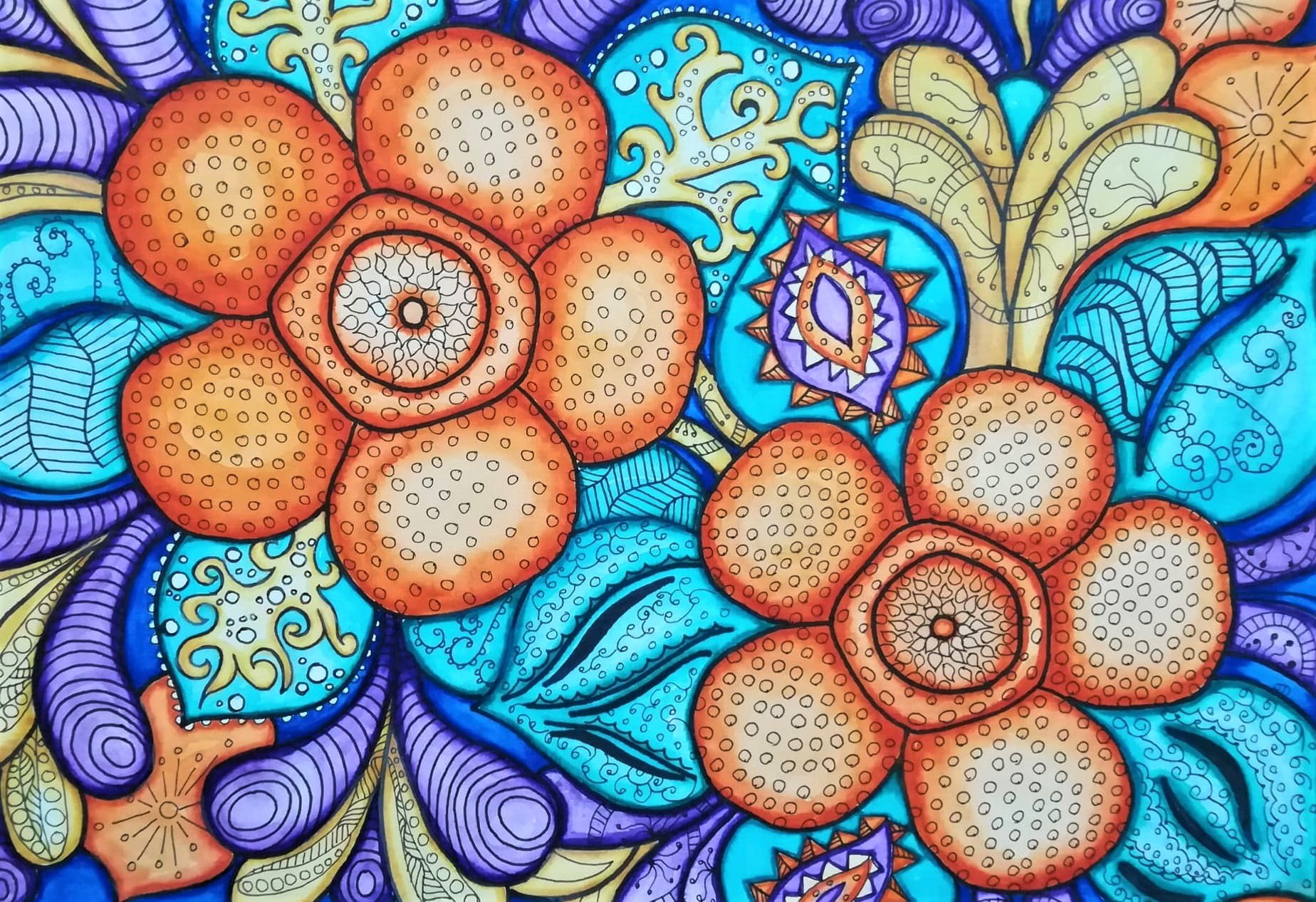 Here's the part 2 of my Rafflesia painting! You can read part 1 here: Doodle Painting | Rafflesia part 1.
To those who are unaware, rafflesia is the biggest flower in the world!
"Rafflesia is a genus of parasitic flowering plants. It contains approximately 28 species, all found in Southeast Asia, mainly in Indonesia, Malaysia, Thailand and the Philippines." ~ Wikipedia
The flower was named after Sir Stamford Raffles, a British stateman best known for the founding of Singapore and the British Malaya.
I chose 5 different colors for this painting – orange, ochre, cyan, cobalt blue, and purple. I have never tried this combination before but I knew it will look great because blue is the complementary color of orange, and purple looks good with orange.
As my habit, I captured the progress photos but I am quite annoyed that my phone couldn't capture the actual colors. The real painting is so much vibrant than these photos. Like for example, you can't really see the shading and the painting looks flat :/…oh well…
The progress photos: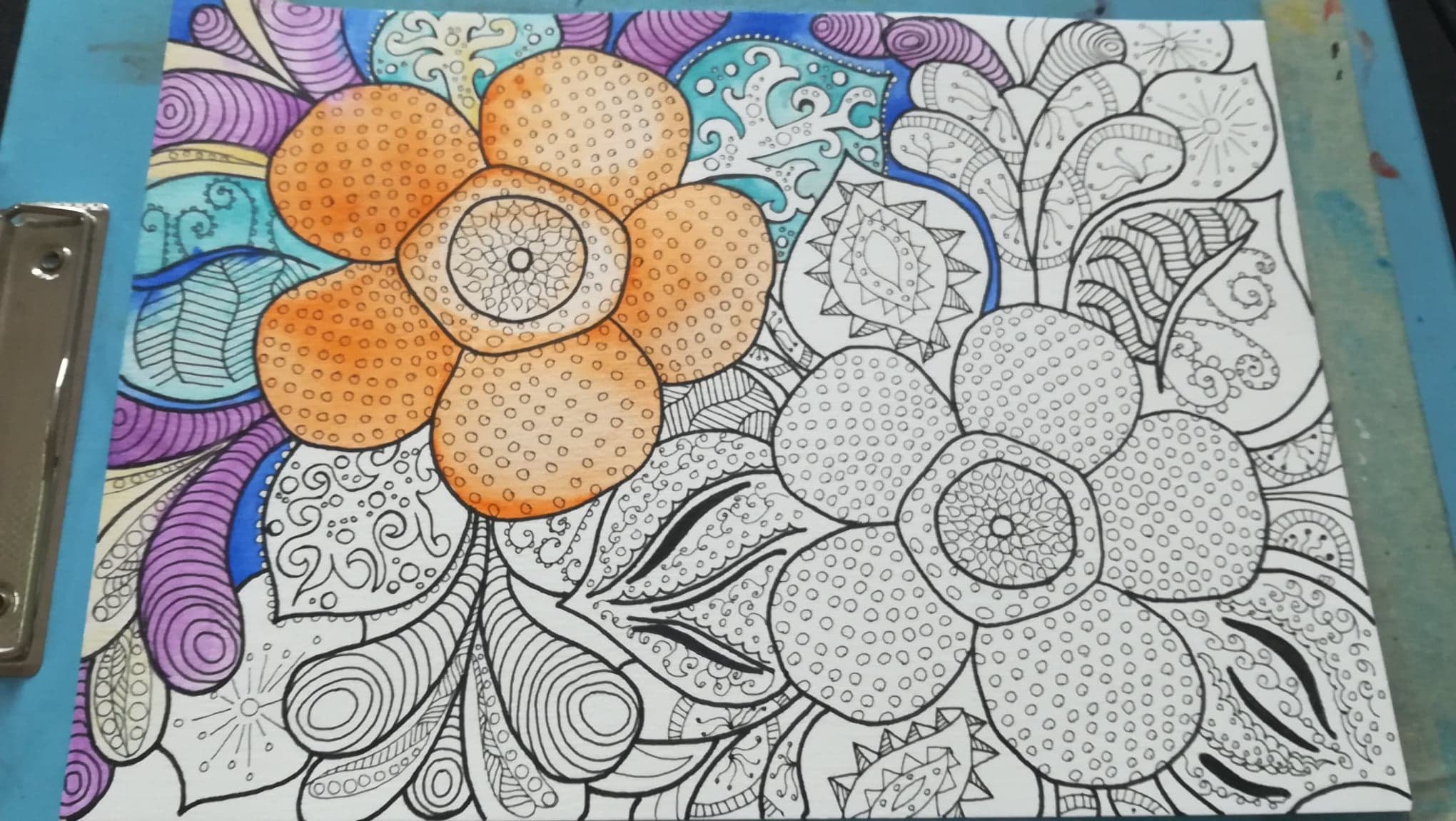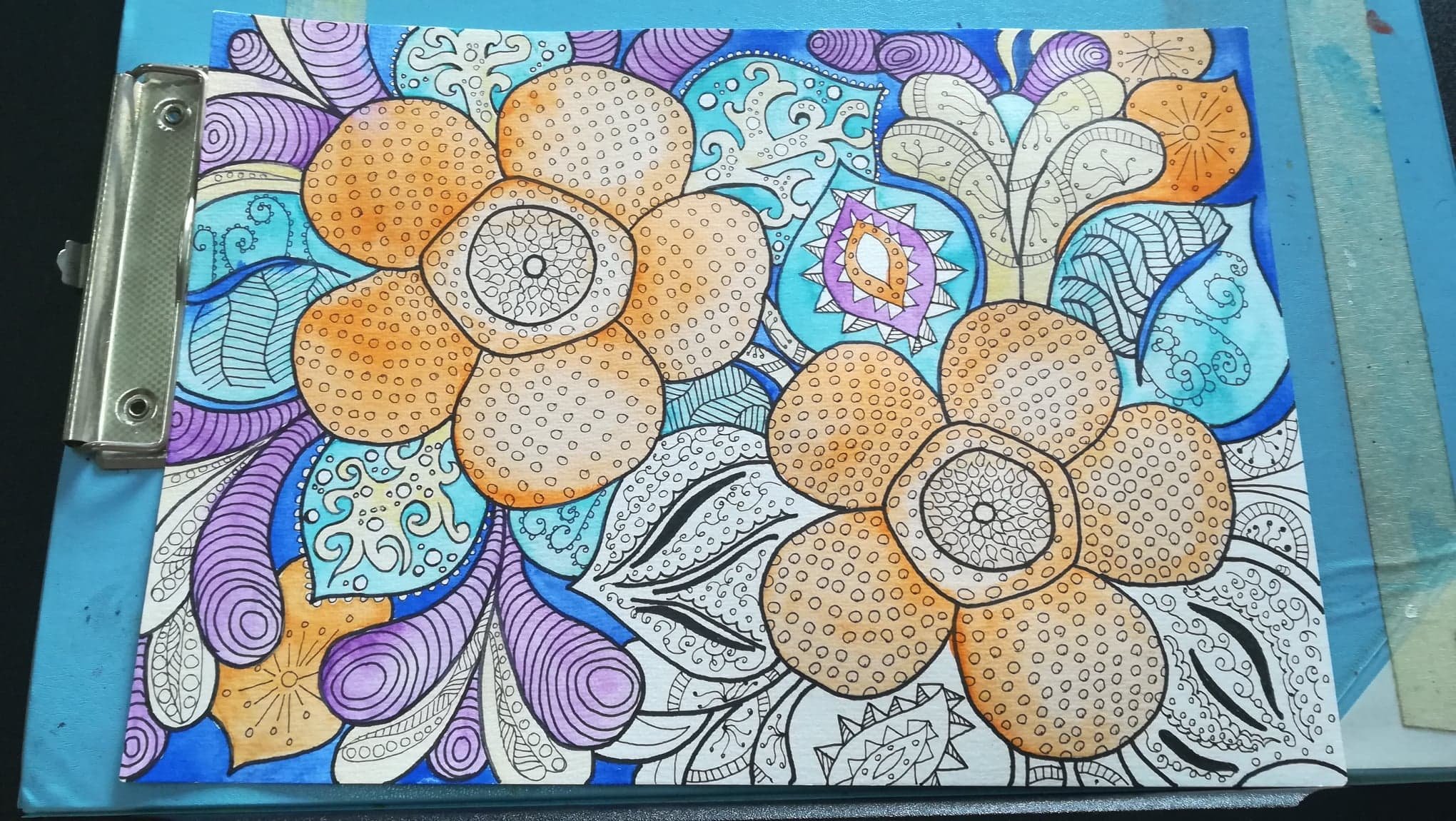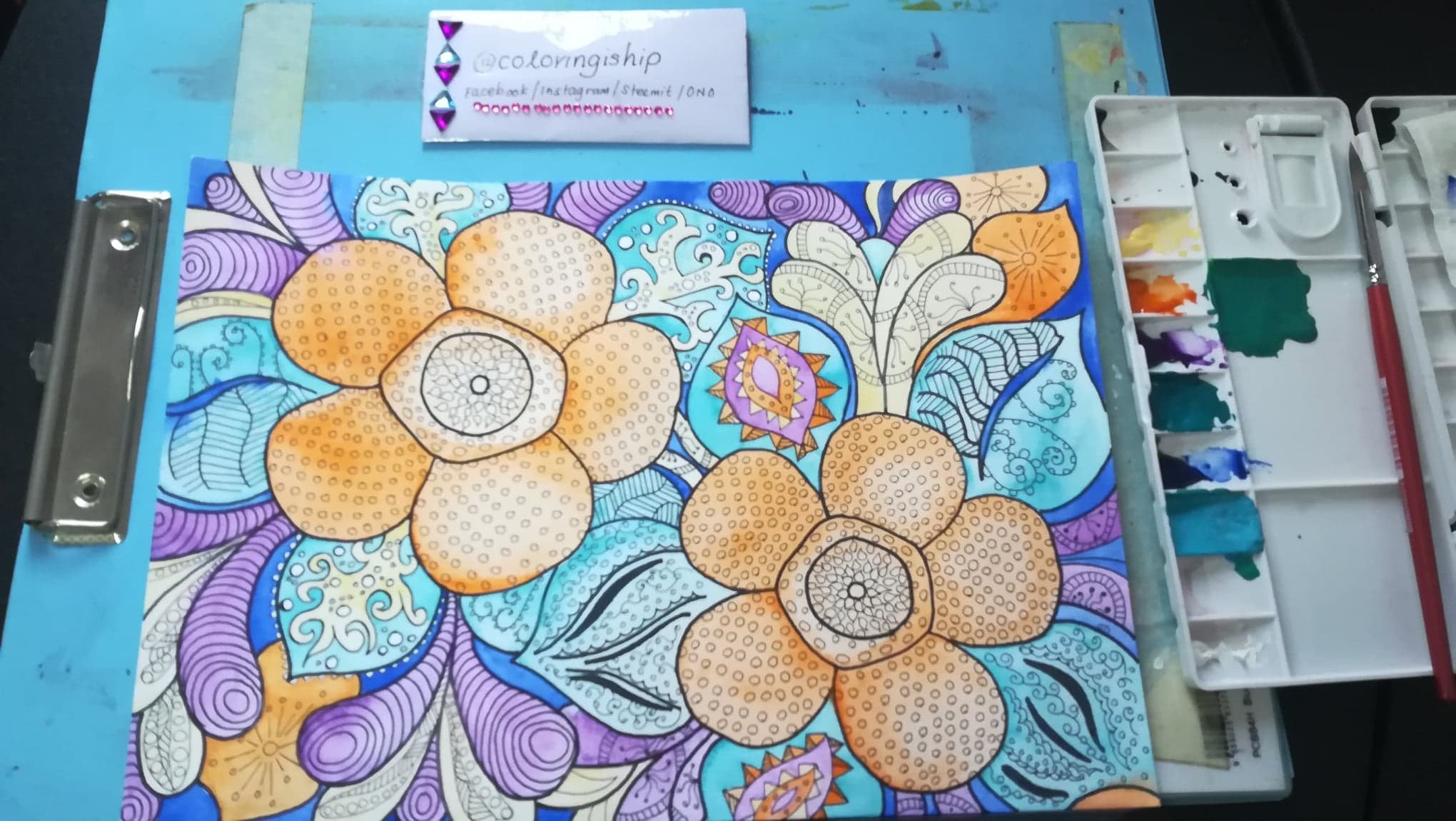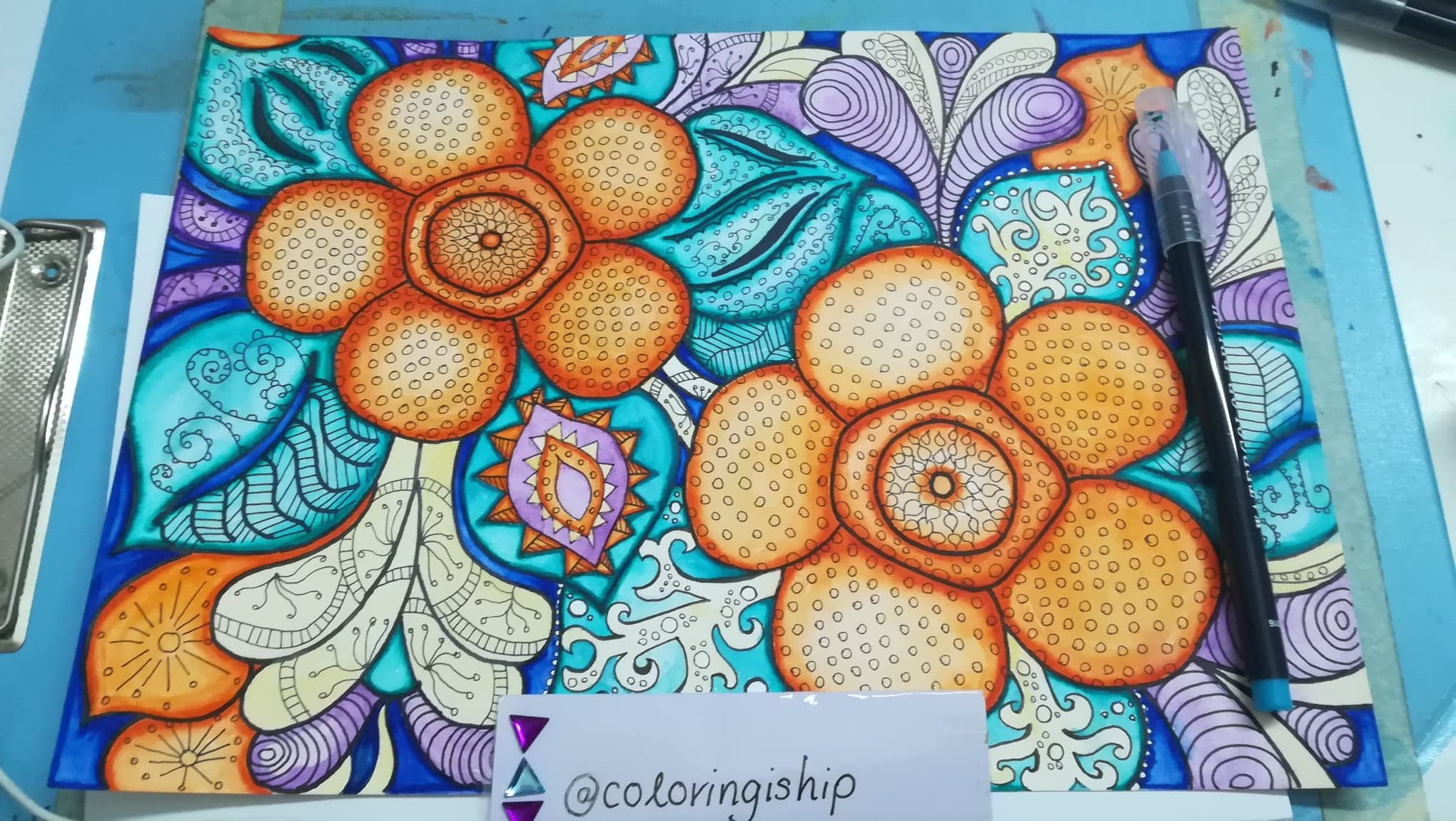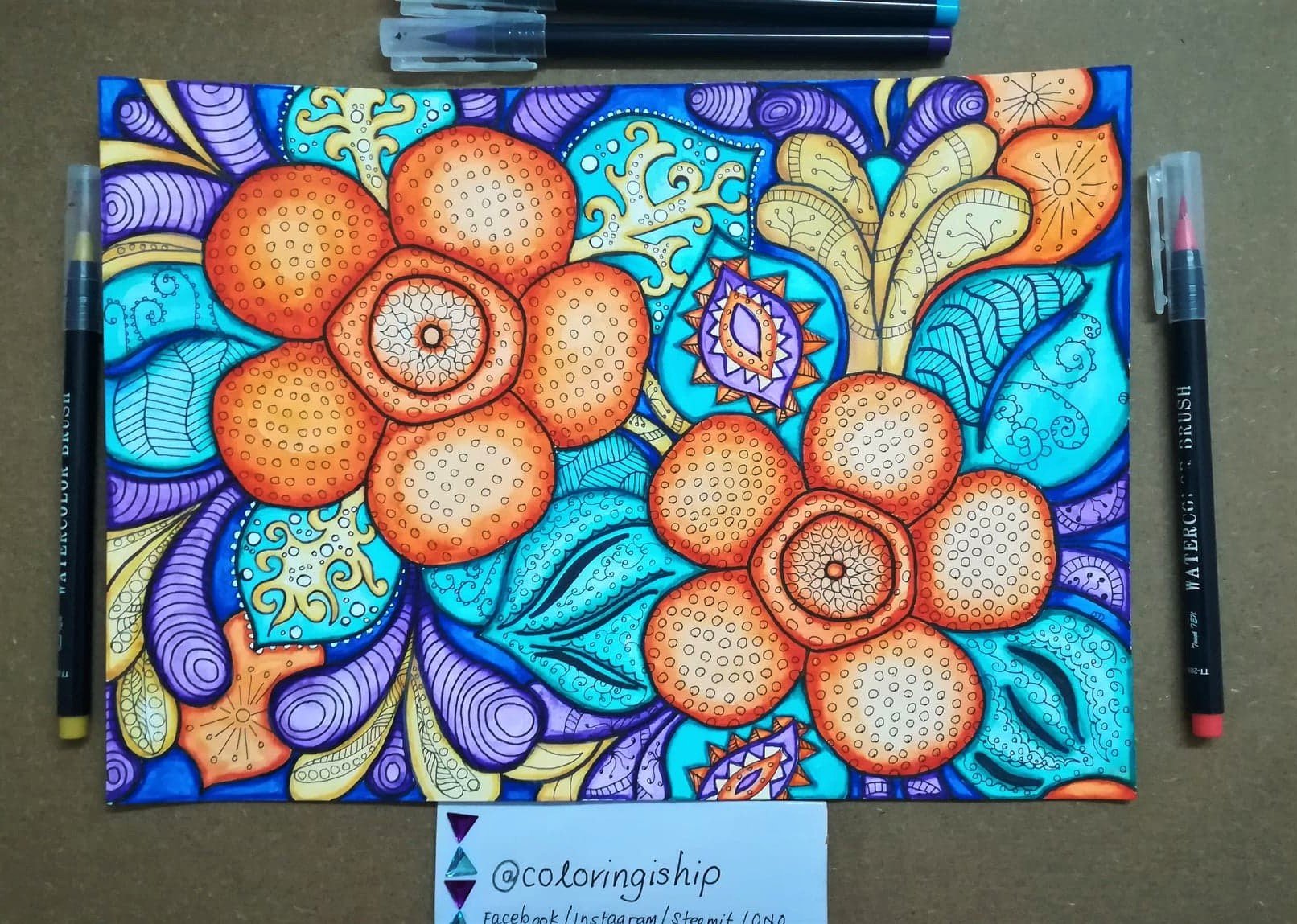 I am selling some of my paintings over on Artfinder. Shipping is FREE worldwide. You can check them out here: ARTFINDER.
My gifts & merchandise available at REDBUBBLE (international), & CreativeUnited (Malaysia).
Thank you!
Please follow and like us: